Wendell Phillips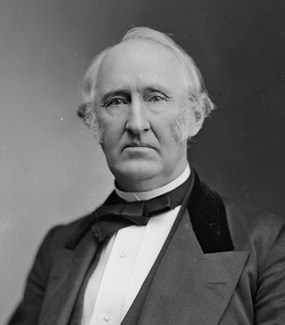 Wendell Phillips (1811-1884) dedicated his life to fighting for the freedom on which America was founded. At the 1840 World Anti-Slavery Convention in London he defended the right of the American female delegates, including Lucretia Coffin Mott, to participate in the proceedings, stating, "…we do not think it just or equitable to that State, nor to America in general, that, after the trouble, the sacrifice, the self-devotion of a part of those who leave their families and kindred and occupations in their own land, to come three thousand miles to attend this World's Convention, they should be refused a place in its deliberations." He was the first man at the convention to make a motion that women be included in the proceedings.
Phillips also gave his voice in support of woman's suffrage at the Women's Rights Convention held in Worceser, MA, in October 1851. In an address entitled "Shall Women Have the Right to Vote?", he countered many of the antisuffrage arguments of his time with an eloquent speech defending women's political equality: "What we ask is simply this, what all other classes have asked before: Leave it to woman to choose for herself her profession, her education, and her sphere. We deny to any portion of the species the right to prescribe to any other portion its sphere, its education, or its rights. We deny the right of any individual to prescribe to any other individual his amount of education, or his rights. The sphere of each man, of each woman, of each individual, is that sphere which he can, with the highest exercise of his powers, perfectly fill."
Phillips continued to advocate for social change until his death at the age of 72.
Last updated: February 26, 2015