Elizabeth Smith Miller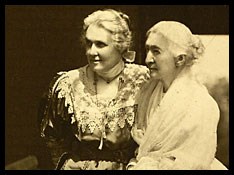 Elizabeth Smith Miller was the daughter of Gerrit Smith and his second wife, Ann Carrol Fitzhugh. She was born September 20, 1822. In 1843 Elizabeth married Charles Dudley Miller and moved to Geneva, New York.

The Smith home in Peterboro, New York was a station on the Underground Railroad. Her mother, Ann Fitzhugh Smith frequently traveled the area in a closed carriage. On these trips she was often "replaced" by a veiled fugitive on her way to Canada.

In 1837, Elizabeth Smith and her cousin Elizabeth Cady, and others, were introduced to the fugitive slave Harriet Powell and afforded the opportunity to speak with her for hours about her experiences. Such meetings were arranged by Gerrit Smith to introduce his family and friends to the realities of slave life, and thereby encourage them to be involved in abolitionist efforts.
Elizabeth Smith Miller is best known for the fact that she first wore the costume of Turkish pantaloons and knee length skirt popularized by Amelia Bloomer in The Lily. Reportedly, she began wearing the outfit after seeing this type of clothing on a trip to Europe.

Dress reform was a significant focus of concern among early women's rights activists, and was strongly advocated in the Smith household. Rebellion against the fashion of the day, requiring women to dress in voluminous and constraining fashion, was both a practical necessity and a focal point of social reform. The "Bloomer" costume was worn for some time by most of the leaders in the women's rights movement. It was altered many times, and ultimately abandoned because of the amount of attention given to its criticism in the popular press.
efforts.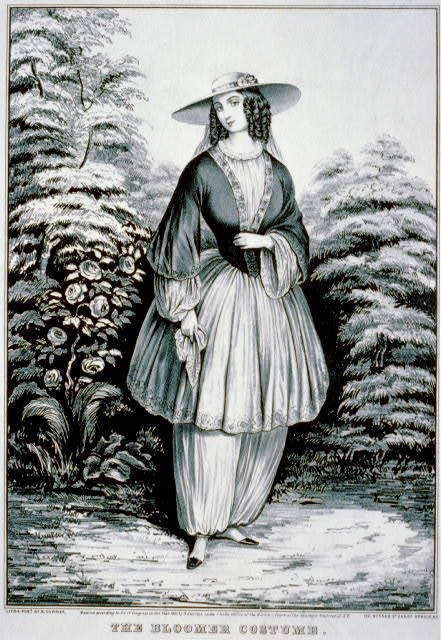 Last updated: February 26, 2015