Virtual Tour Visitor Center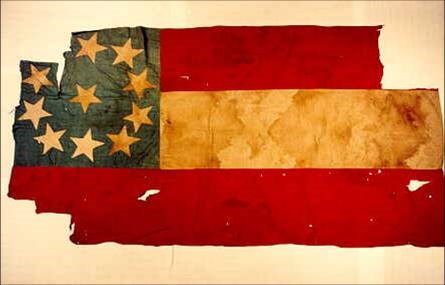 The sidewalks leading to the Visitor Center have markers highlighting significant events that took place both before and after the Battle of Wilson's Creek.
The Visitor Center has a small bookstore as well as many museum displays and exhibits.
Items on display include the counterpane that covered General Lyon's body, General Sterling Price's revolver, and flags from the museum collection.
Public programs include:
• A twenty-nine minute orientation film and
• An eight minute map program which shows the movement of troops using fiber optic lights
• A Junior Ranger Program for younger visitors
Last updated: May 24, 2017