Museum Collections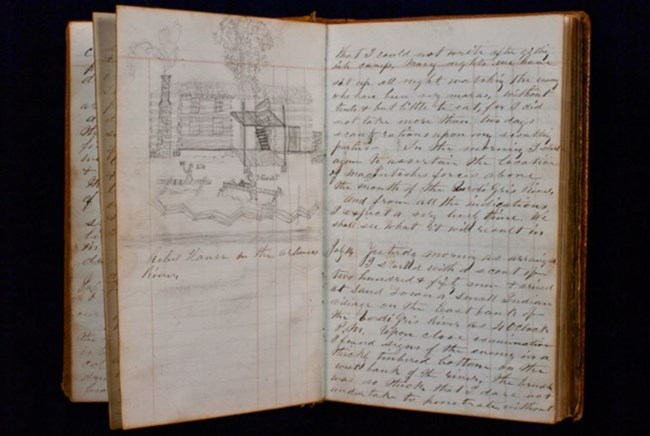 A diary that changed sides

This diary of a Confederate soldier was owned first by George C. Falconer, a member of Colonel J. J. Clarkson's Confederate Missouri Cavalry. He wrote in the diary from June 18 to 28, 1862.

On July 3, 1862, at the Battle of Locust Grove, Lieutenant Colonel Albert C. Ellithorpe, 1st Union Indian Home Guards (Creek, Cherokee, Seminole), captured the diary. His first entry starts this way:
The tables turned - We will open the journal on the other side of the question.
E. C. Ellithorpe, Major 1st Indian Regiment
Ellithorpe continued making entries in the diary until March 17, 1863. To learn more about the diary and its two authors, visit
Community & Conflict: The impact of the Civil War in the Ozarks.
Learn more about the
Wilson's Creek Museum collections
, one of the finest publicly-held collections of Civil War artifacts of the Trans-Mississippi Theater. To see more items from the collection, visit the
National Park Service Museum Collections
website,
Brown Water Navy
, and
Navy Personnel
.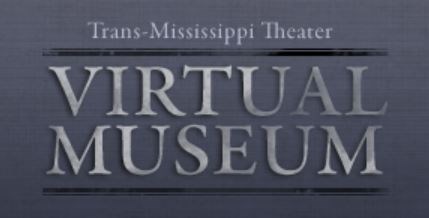 Additional items from the Wilson's Creek museum collection also may be viewed at the following sites, developed in cooperation with the Springfield-Greene County Library District:

Trans-Mississippi Theater Virtual Museum

Trans-Mississippi Theater Photo Archive

Trans-Mississippi Theater Civil War Timeline

Community & Conflict: The impact of the Civil War in the Ozarks

Last updated: October 27, 2020