John K. and Ruth Hulston Civil War Research Library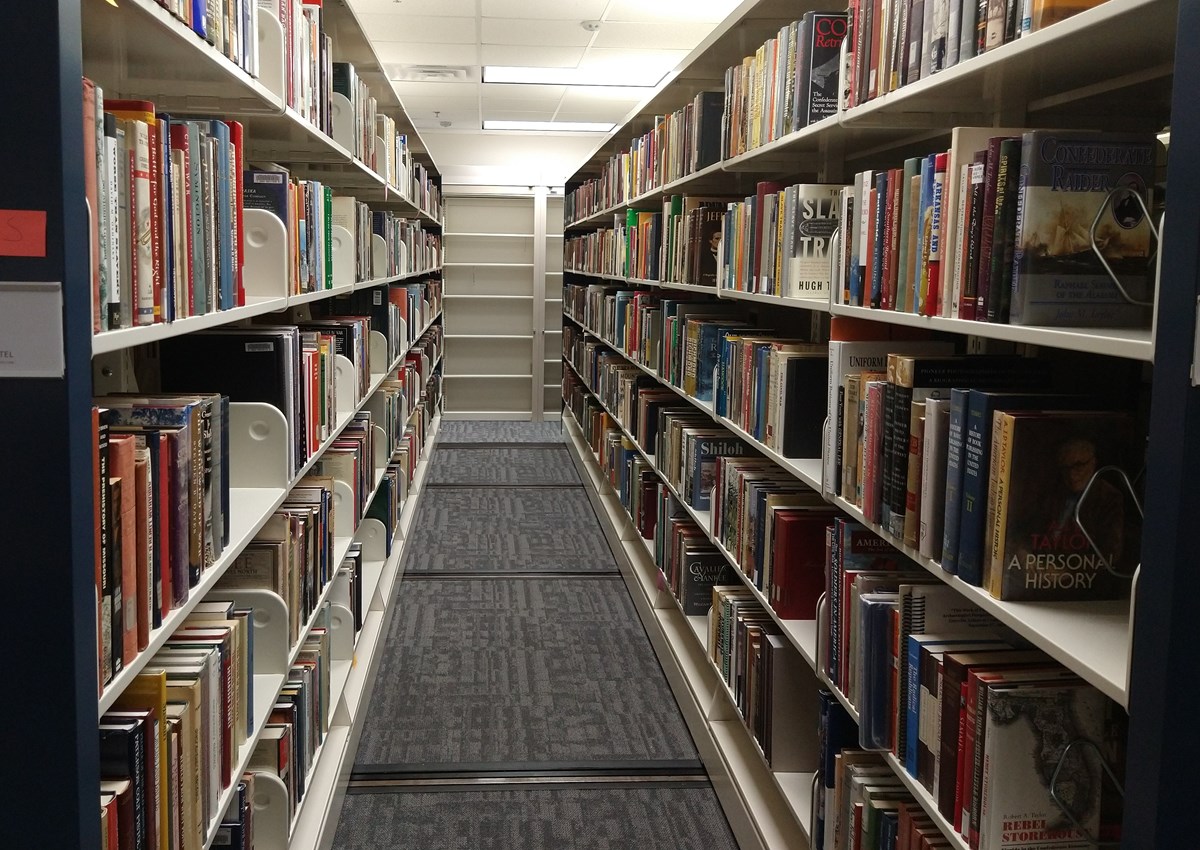 The John K. and Ruth Hulston Civil War Research Library is housed in the Wilson's Creek Visitor Center complex. The library includes around 15,000 cataloged books and other items such as regimental histories for many Civil War units.

For information, call 417-732-2662 x231.

Hours
Tuesday - Saturday
9 a.m. to noon, 1 p.m. to 4 p.m.
Closed Sundays and Mondays
History and Holdings
Wilson's Creek National Battlefield founded the John K. and Ruth Hulston Civil War Research Library in 1985, and dedicated a new library building in April 2003. Springfield attorney John K. Hulston and his wife Ruth donated the core of the library collection. Currently, the library contains more than 12,000 items, most of which are related to the Civil War period and the Civil War in the Trans-Mississippi Theater.
Public Use
All library items are non-circulating, but are available for on-site use. Some items are accessible digitally via sites such as the Internet Archive and HathiTrust Digital Library. Hulston Library catalog records include digital links to online resources, when available. (See link below to NPS LIBRIS Discovery search portal.)
Reference Services
Staff members are able to perform limited research for patrons by regular mail, e-mail, telephone or in person.
To search for Civil War research resources available through the Hulston Library:
Visit NPS LIBRIS Discovery (read-only public libary catalog)
Choose SIMPLE or ADVANCED search
Set the LOCATION search limit to WICR
Enter your search term(s)
Click SEARCH
Users also may search WICR library holdings at coolcat.org
Extensive research on a particular topic should be done in person when possible. Appointments are recommended for visitors seeking extensive assistance.

Resources for Genealogy & Other Research
National Archives Records: The library has electronic access to the National Archives Compiled Service Records of all Confederate soldiers, and Union soldiers from selected states. Copies may be requested free of charge from the Hulston Library or ordered for a fee from the National Archives. Forms to obtain copies of National Archives records are available at the Hulston Library, or you may visit the National Archives page How to Order Older Military Service or Pension Records.
Regimental Histories and Rosters: The Hulston Library at Wilson's Creek National Battlefield contains many histories of individual Civil War regiments, especially Union units. In addition, many Northern state adjutant general's reports and other regimental materials are available. Limited information is available on Southern units. The Hulston Library also has published rosters giving basic information on Civil War soldiers, and staff will search for particular names on request. Call 417-732-2662 x231 for information.
The Civil War Soldiers and Sailors System: Those seeking ancestors via the internet may consult the Civil War Soldiers and Sailors System database, which contains brief service histories (name, rank and unit) for most Civil War service members.
Missouri State Archives: For records of Missouri soldiers, consult the Missouri State Archives Soldiers' Records database and the Guide to Resources at the Missouri State Archives.
Additional genealogy resources: Check out the FamilySearch wiki for Wilson's Creek National Battlefield Library.
Last updated: May 20, 2021