Wind Cave to Host Open House for Draft Prairie Dog Management Plan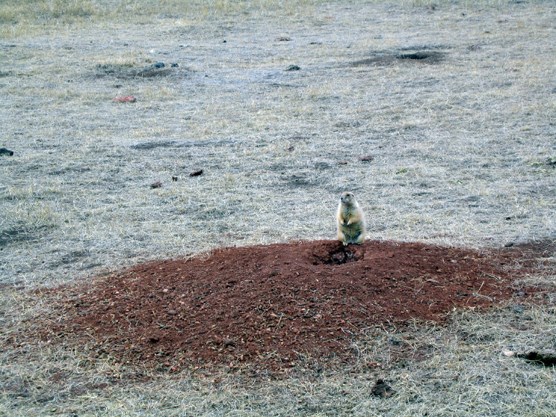 Date
February 01, 2006
Contact
Tom Farrell, 605-745-4600
Wind Cave National Park will host an informal open house to discuss the park's draft prairie dog management plan and environmental assessment on Thursday, February 16. Park staff will be available from 4 to 7 p.m. at the Wind Cave National Park Visitor Center to provide information and receive written comments.
The park is soliciting comments on an environmental assessment (EA) and plan written to manage the park's black-tailed prairie dog population. The EA's comment period runs until March 10.
Four alternatives are analyzed in the EA. Alternative A, The No Action/Continue Current Management Alternative, would continue existing management practices. Alternative B, the High Acreage Target (3,000 to 5,000 acres), would allow the prairie dog population to expand to upwards of 5,000 acres. Alternative C, the Mid-Range Acreage Target (1,000 to 3,000 acres) is currently the Preferred Alternative and allows for a slight increase from existing acreage. Under Alternative D, the Low Acreage Target (300 to 1,000 acres), the park's prairie dog population would be reduced to between 300 to 1,000 acres. The park currently has 2,200 acres of prairie dogs.
For more information, and for an on-line copy of the EA, visit https://parkplanning.nps.gov/wica. Comments can be submitted via that website or they can be mailed to Superintendent; Wind Cave National Park; 26611 U.S. Highway 385; Hot Springs, SD 57747-9430. Individuals may request that their name and/or address be withheld from the record, which National Park Service will honor to the extent allowable by law. Printed copies of the EA are available for review at the Custer, Hot Springs, and Rapid City libraries and at the park visitor center.
Last updated: July 31, 2017