Wind Cave Seeks Comments on Draft Prairie Dog Management Plan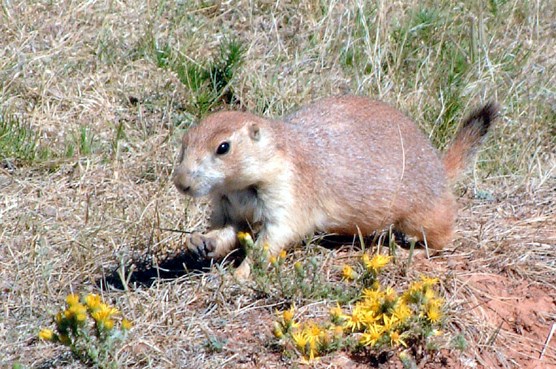 Date
January 19, 2006
Contact

Tom Farrell, 605-745-4600
Wind Cave National Park is soliciting comments on an environmental assessment (EA) and plan written to manage the park's black-tailed prairie dog population. Currently, there are approximately 2,200 acres of prairie dogs in the park which contribute to the State of South Dakota's goal of 168,000 acres of prairie dogs statewide. The EA's comment period runs until March 10.
Four alternatives are analyzed in this environmental assessment. Alternative A, The No Action/Continue Current Management Alternative, would continue existing management practices. Alternative B, the High Acreage Target (3,000 to 5,000 acres), would allowed the prairie dog population to expand to upwards of 5,000 acres. Alternative C, the Mid-Range Acreage Target (1,000 to 3,000 acres) is currently the Preferred Alternative and allows for a slight increase from existing acreage. With alternative D, the Low Acreage Target (300 to 1,000 acres), the park's prairie dog population would be reduced to between 300 to 1,000 acres.
Dan Roddy, biologist for the park, said, "The Preferred Alternative would enable the park to achieve a prairie dog population ranging near the current population size while incorporating as much latitude as possible in addressing potential conflicts with neighboring land uses. Incidences of prairie dogs dispersing beyond park boundaries would be addressed on a case-by-case basis in support of a good neighbor policy while still maintaining the prairie dog's ecological role in the park."
There will be an informal open house at the Wind Cave Visitor Center on Thursday, February 16, from 4 to 7 p.m. to discuss the draft plan with park staff and to receive written comments.
For more information, and for an on-line copy of the EA, visit https://parkplanning.nps.gov/wica. Comments can be submitted via that website or they can be mailed to Superintendent; Wind Cave National Park; 26611 U.S. Highway 385; Hot Springs, SD 57747-9430. Individuals may request that their name and/or address be withheld from the record, which National Park Service will honor to the extent allowable by law. Printed copies of the EA are available for review at the Custer, Hot Springs, and Rapid City libraries and at the park visitor center.
Last updated: July 31, 2017