Three-Year Elk Study Begins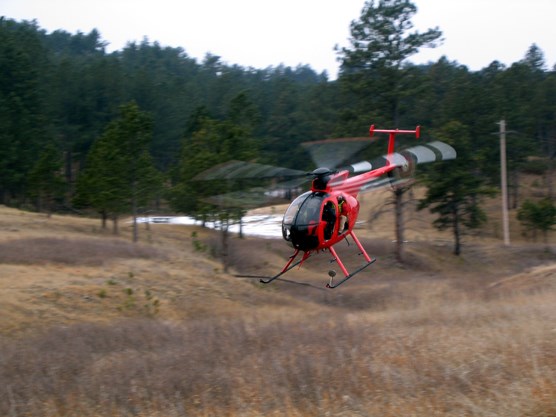 Date
January 28, 2005
Contact
Tom Farrell, 605-745-4600
A three-year study to learn about elk movement patterns in and around Wind Cave National Park began Thursday, January 27, with the capture of 30 elk. An additional 24 elk were to be captured on Friday. This study, conducted in partnership with U.S. Geological Survey, called for the attachment of collars containing Global Positioning System (GPS) receivers to 32 cow elk and 22 yearling bull elk.
Information gained from this study will be used for the preparation of an Environmental Impact Statement on elk management in the park and to write an elk management plan in conjunction with the South Dakota Game, Fish and Parks.
Dan Roddy, Resource Management Specialist, said, "This study will allow us to determine elk movement patterns not only inside the park but also across our boundary. At the conclusion of this study, we will know how the movement of elk in and around the park is influenced by such things as roads, fences, and watering areas. It will also help us estimate population growth and hunting mortality rates for elk that move in and out of the park."
The GPS collars attached as part of this study will remain on until next December, when they will be remotely released to allow the information collected to be downloaded. This is the first phase of a three-year study. Similar capture operations, using the same GPS receivers, will conducted in January of 2006 and 2007 at the park.
Roddy added, "These collars will allow us to determine the location of the elk every five hours, and periodically, every 15 minutes. With this information, we will be able to estimate the proportion of elk that winter in the park but live outside it during the summer months along with the response of these elk to hunting outside the park."
The study's primary investigator, Dr. Glen Sargeant, is a Research Wildlife Biologist for the U.S. Geological Survey from the Northern Prairie Wildlife Research Center in Jamestown, North Dakota. The Geological Survey provides scientific expertise for other Department of Interior agencies such as the National Park Service. The contractors for the helicopter and animal handlers are from Leading Edge Aviation out of Clarkston, Washington.
Last updated: July 31, 2017