Rash of Rock Thefts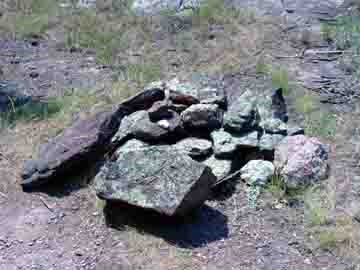 Date

August 01, 2003
Contact

Tom Farrell, 605/745-1130
Law enforcement rangers at Wind Cave National Park have noted a series of thefts involving rocks and minerals being stolen from the park.
Kimberly Hulst from Minnesota was recently ticketed for removing 200 pounds of rocks from along a park roadway. The park was alerted to the theft by visitors who reported the incident and provided a description of the individuals and vehicle to rangers working at the Visitor Center. The suspect's vehicle was subsequently located and stopped. Hulst readily admitted to taking the rocks and showed rangers the containers in the bed of her pickup truck filled with them. Hulst was cited for a misdemeanor Code of Federal Regulations violation, unauthorized removal of natural products from park area. With her assistance, rangers returned the rocks to their original location.
This was the second person cited for a similar offense this year. On June 14, Marcus Burkhard from Texas was charged with gathering or possessing undesignated natural products after rangers contacted him while in process of attempting to dig up a 70-pound piece of quartz.
Subsequent investigation has revealed at least five additional rock thefts this summer alone. The quartz nearly taken during the June 14 incidence has since turned up stolen.
The park's Chief Ranger, Rick Mossman, said, "Many people don't understand you can't just pick up rocks anywhere you want. Whether you are on federal, state, or private land, you still need to know the landowner's regulations and abide by them. We feel this is a serious problem and have stepped up our surveillance accordingly."
National parks were created for the preservation and enjoyment of significant areas. Park visitors are reminded that disturbing, collecting, and/or removal of natural features from national parks is prohibited by law and subject to fine and/or jail time. Anyone who has information regarding these types of activities in Wind Cave National Park is encouraged to call park headquarters at (605) 745-4600.
Last updated: July 31, 2017