Park to Replace Cave Lighting System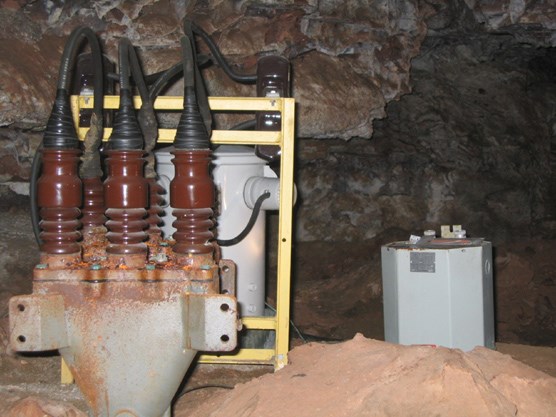 Date

October 24, 2005
Contact
Tom Farrell, 605-745-4600
Over five miles of cable and six-hundred light fixtures are scheduled for replacement in Wind Cave with the completion of an environmental assessment (EA) written to modernize the cave lighting system. Regional Director Ernest Quintana recently signed the Finding of No Significant Impact signaling the end of EA process.
"Some components of the lighting system were installed in the 1950s and are approaching the limits of their serviceable life," said Superintendent Linda L. Stoll. "A new lighting system would protect cave resources, enhance visitor appreciation of the cave's unique geology, protect public health and safety, and strengthen park operational efficiency and sustainability."
The existing cave lighting system illuminates approximately one mile of paved tour routes. Current funding proposals call for the lights to be replaced during periods of low visitation over the winters of 2008 and 2009.
The existing lighting system will be replaced, including the power distribution system, lighting control system, and lighting fixtures, with a system that meets current professional practices for operation and safety.
Planning for this EA began in April of 2004 with a notice requesting public input regarding alternatives or issues related to the proposal. A thirty-day public comment period on the plan began last May. Information about the EA can be found on-line at www.parkplaning.nps.gov/wica.
Last updated: July 31, 2017