Park Seeks Comments to Begin Prairie Dog Management Plan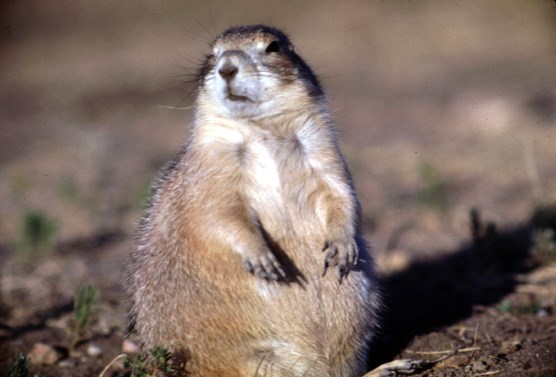 Date

January 12, 2005
Contact
Tom Farrell, 605-745-1130
Wind Cave National Park is initiating the planning process to prepare an Environmental Assessment (EA) for managing the black-tailed prairie dog population found within the park. Currently, there are approximately 2,000 acres of prairie dogs in the park which contribute to the State of South Dakota's goal of 168,000 acres of prairie dogs statewide.
This plan will help the park determine population numbers for the park's prairie dog colonies, monitoring methods, as well as determining potential control mechanisms should they be needed. Alternatives that could be considered in the plan included basing prairie dog populations on forage availability, geographic areas with buffer zones, or managing to promote black-footed ferret reintroduction.
Superintendent Linda L. Stoll said, "During this early stage in the planning process, we are seeking comments from the public to determine the scope of the issue. The comments we receive will be used to develop a range of alternatives to be addressed in the EA. Once the alternatives are developed, there will be another round of meetings with a comment period to review the draft plan. The entire process is expected to take 9 to 12 months."
There will be two public meetings held to determine the scope of environmental issues and alternatives to be addressed in the plan. Meetings will be held on Tuesday, February 1, from 6:30 p.m. to 9 p.m. in Rapid City at the Quality Inn on LaCrosse Street and on the following night, Wednesday, February 2, in Custer at the Bavarian Inn Motel from 6:30 p.m. to 9 p.m. These will be moderated meetings where the public will be involved in identifying alternatives and potential management tools.
Superintendent Stoll added, "One of the goals of this plan is to protect a keystone species in a mixed-grass prairie while providing for public health, safety, and welfare by developing management tools and options for dealing with prairie dogs in locations where they may be unwanted or pose potential threats to the human environment."
During this early planning phase, the park is requesting public input to determine important issues involved with the plan and possible alternatives. Written comments will be accepted at the two public meetings, or they can be mailed to the park at Wind Cave National Park Superintendent, RR 1 Box 190, Hot Springs, SD 57747 or sent via e-mail by visiting the website https://parkplanning.nps.gov/publicHome.cfm and following the links for Wind Cave National Park.
Last updated: July 31, 2017