Park Releases Final Prairie Dog Management Plan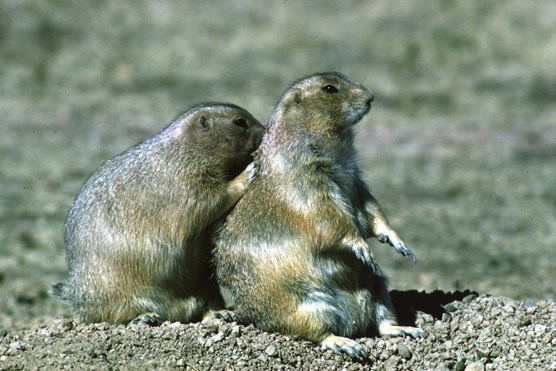 Date
June 07, 2006
Contact

Tom Farrell, 605-745-4600
Acreage of prairie dogs at Wind Cave National Park will remain in the 1,000 to 3,000 acre range as a result of a recently completed environmental assessment. The National Park Service Midwest Regional Director Ernest Quintana recently completed the planning process by signing a Finding of No Significant Impact (FONSI) for an environmental assessment written to manage the park's black-tailed prairie dog population.
Four alternatives were analyzed in the environmental assessment, with the chosen alternative representing the mid-range of acreage alternatives. Currently, there are approximately 2,200 acres of prairie dogs in the park which contribute to the State of South Dakota's goal of 168,000 acres of prairie dogs statewide.
"In this alternative, the size of prairie dog colonies in the park will be maintained at a sustainable level, for both the long-term viability of the prairie dog population and the availability of forage and habitat for other species within the park," said Dan Roddy, biologist for the park.
Incidences of prairie dogs dispersing beyond park boundaries will be addressed on a case-by-case basis in support of a good neighbor policy. Available management tools include habitat management, non-lethal control, and lethal control tools.
For more information, and for an on-line copy of the FONSI, visit https://parkplanning.nps.gov/wica. Printed copies of the FONSI are available for review at the Custer, Hot Springs, and Rapid City libraries and at the park visitor center.
Last updated: October 26, 2016