Park Receives 98% Satisfaction Rating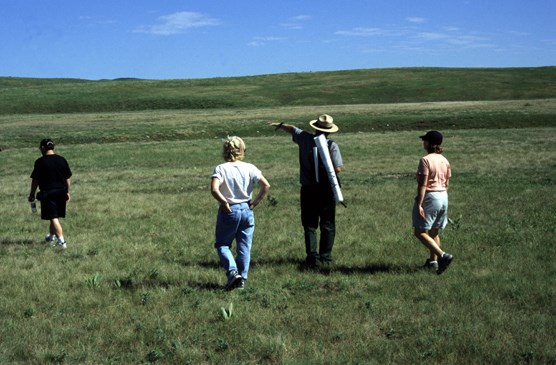 Date
October 25, 2002
Contact
Tom Farrell, 605/745-1130
"Fantastic place to get away and enjoy nature" is what one visitor to Wind Cave National Park wrote after visiting the park last summer. Superintendent Linda L. Stoll announced today that the park recently received the results from an annual visitor survey conducted during the month of August. Four hundred visitors arriving at the park were offered the opportunity to take a survey form with them, and a quarter of them later chose to mail their answers back to the University of Idaho, administrators of the survey. Ninety-eight percent of the respondents overall thought the quality of facilities, services, and recreational opportunities were either very good or good at the park. This level of visitor satisfaction has remained fairly constant since the surveys began in 1998.
"It's not a surprise to us," remarked Stoll, "we offer a variety of quality recreational and educational opportunities ranging from cave crawling tours to just taking a walk across the prairie." For the fiscal year which ended in September, the park saw a 15% increase in cave tour visitation with over 96,000 visitors taking part in 3,600 formal interpretive programs. Even the park's website, at www.nps.gov/wica/, saw a 30% increase in visits. Stoll continued, "Results such as these show that people who stop at the park find it easy to use and the staff friendly and informative."
Survey cards were handed out on eight days last August to visitors chosen at random as they entered the Visitor Center. This survey has a confidence level of 95% with an error margin of + or – 6%. (Meaning, if a different sample had been drawn the results would have been within this margin 95 out of 100 times.) Visitors were asked to comment on the "Overall quality of facilities, services, and recreational opportunities." They were given five choices ranging from very good, good, average, poor, or very poor. Respondents marking either very good or good were counted as being satisfied with the park. This survey is consistent with accepted social science practices, the Office of Management and Budget guidelines, and customer service evaluations in the private sector.
Last updated: July 31, 2017