Park Prepares to Celebrate Centennial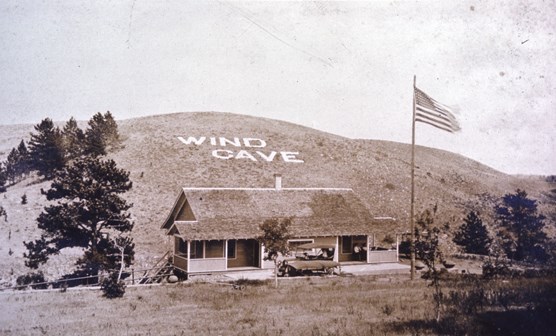 Date
January 08, 2003

Contact
Tom Farrell, 605/745-1130

Preparations are underway at Wind Cave National Park to celebrate the park's centennial. Special activities are planned throughout the year, starting with an open house at the visitor center on January 9th from 1 p.m. to 3 p.m. Light refreshments will be served and there will be a brief presentation at 2 p.m. Free tours of the Garden of Eden area will be offered at 10 a.m., 1 p.m., and 3 p.m.
President Theodore Roosevelt created Wind Cave National Park on January 9, 1903, making it the seventh oldest national park in the country. Since then, it has grown to its present size of 28,295 acres and now protects a significant cave and a surface resource including a mixed-grass prairie home to bison, elk, and pronghorn antelope. Governor William J. Janklow has designated January 9th as "Wind Cave National Park Day."
Festivities will continue that evening at the Hot Springs Theater with a special showing of the Disney film "The Vanishing Prairie" which was filmed at Wind Cave in 1952 and 1953. This showing is reminiscent of the movie's world premier held at the same theater on August 17, 1954, simultaneously with a similar event in New York City. The box-office opens at 6:30 with a brief presentation at 7 p.m. A screening of the hour-long film will begin shortly thereafter.
Centennial activities are planned throughout the year, with the main celebration occurring over the weekend of June 13, 14, and 15. Events planned for the weekend include special presentations, cultural demonstrations, a reunion of current and past employees and volunteers, and a celebratory dinner on Saturday evening, June 14. For more centennial information, visit www.nps.gov/wica/. Superintendent Linda L. Stoll said, "This is a wonderful opportunity to celebrate the creation of a national park that now protects the sixth longest cave in the world and one of the last remnants of a mixed-grass prairie. We hope the local communities will join in the celebration of this very unique national park."
Last updated: July 31, 2017