Free Cave Tours and Programs September 18, 2004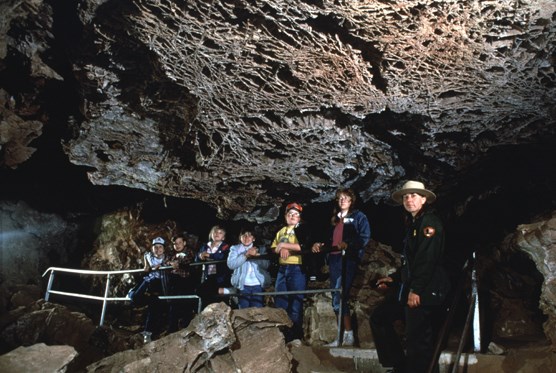 Date
September 02, 2004
Contact
Tom Farrell, 605-745-1130
All cave tours and programs at Wind Cave National Park will be free to the visiting public on Saturday, September 18. This is in recognition of National Public Lands Day, an event inspired by the spirit of the 1930's Civilian Conservation Corps (CCC). This public works program, created by President Franklin Roosevelt, provided jobs and training to millions of young men during the Great Depression.
Park Superintendent Linda L. Stoll said, "Wind Cave National Park owes a great deal to the CCC. From 1934 to 1942, the park sponsored a CCC camp that constructed many of our current buildings. From surface work such as planting trees, to trail construction in the cave, the CCC helped define the landscape found in the park's headquarters area today."
Tours will be offered every fifteen to thirty minutes from 9 a.m. to 4:30 p.m. Visitors will travel along the Natural Entrance Tour route and view the boxwork cave formation for which the cave is world famous. This half-mile tour is moderately strenuous with approximately 300 stairs, most all of them going down. A light coat or sweater is recommended for this 75-minute tour.
The day ends with a ranger program listening for elk bugling beginning at 7 p.m. in the Elk Mountain Campground Amphitheater. A ranger will give a brief talk about elk before driving to a pullout to listen for the elk's high-pitched bugle. Dress warmly and bring a flashlight.
Superintendent Stoll added, "September is an excellent time to visit Wind Cave National Park, and we encourage everyone to take advantage of this opportunity to view one of the largest, most complex caves in the world free of charge. Afterwards, join a ranger Saturday night for a unique opportunity to listen to elk bugling, truly one of the wild sounds still heard in the Black Hills today."
All programs and tours Saturday, September 18, are free. For more information, call the park at 605-745-4600.
Last updated: July 20, 2017