Four Animals Test Positive for Chronic Wasting Disease This Year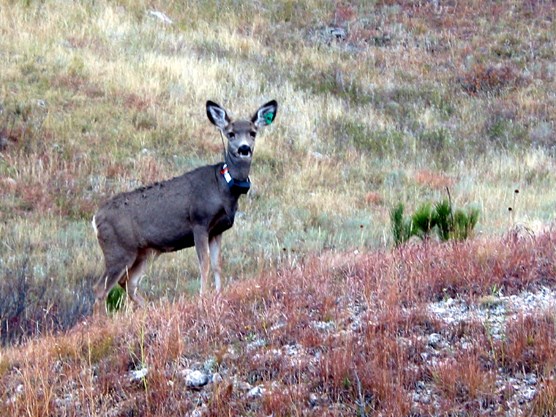 Date
May 27, 2005
Contact

Tom Farrell, 605-745-4600
Testing for Chronic Wasting Disease (CWD) over the winter at Wind Cave National Park revealed three deer and one elk with the fatal disease. Thirty-six animals were tested this winter with the final results just now becoming available. Results were derived from testing road-killed animals, conducting live tonsillar biopsies on deer, and targeted surveillance for elk demonstrating clinical signs of the disease.
Park Resource Management Specialist Dan Roddy said, "We believe this information will add to our understanding of how widespread CWD is within the Southern Black Hills. The research being conducted here at the park is providing the scientific community valuable data concerning CWD within free-ranging animals."
Since 1998, 114 deer and 21 elk in Wind Cave National Park have been tested for CWD. Of those animals, eight deer and four elk have tested positive for this disease which is similar to mad cow disease and thought to be caused by a "prion" or abnormal protein particle. How the disease is transmitted is unknown, although at this time there is no evidence CWD can be transmitted to humans.
Last updated: July 20, 2017