Environmental Assessment to Update Fire Management Plan Available for Public Review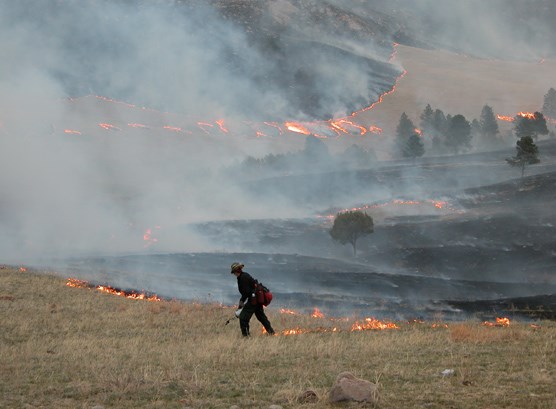 Date
September 01, 2005
Contact
Tom Farrell, 605-745-4600
Wind Cave National Park is soliciting comments on an environmental assessment (EA) written to update the park's fire management plan. The Fire Management Plan was drafted to reflect new management policies and to include an integrated fire management program. The EA's comment period runs until October 22.
Superintendent Linda L. Stoll said, "In this EA we are looking at two alternatives. Under Alternative A, the No Action Alternative, the park would implement a new Fire Management Plan that continues the existing practice of using prescribed fire for fuel reduction and for achieving resource management goals. Fire suppression would continue as in the past, with no natural ignitions allowed to burn. Under Alternative B, the Integrated Management Alternative, in addition to the practices described in Alternative A, the park would utilize fuel treatments such as thinning to aid in fire hazard reduction and resource management. This is the preferred alternative."
The public is invited to attend an informal open house at the Wind Cave Visitor Center on Thursday, October 6, from 4 p.m. to 7 p.m. to discuss the plan with park staff and to comment on the alternatives.
For more information, and for an on-line copy of the EA, visit https://parkplanning.nps.gov/wica. Comments can be submitted via that website or they can be mailed to Superintendent; Wind Cave National Park; 26611 U.S. Highway 385; Hot Springs, SD 57747-9430. Individuals may request that their name and/or address be withheld from the record, which National Park Service will honor to the extent allowable by law. Printed copies of the EA are available for review at the Custer, Hot Springs, and Rapid City libraries and at the park visitor center.
Last updated: July 20, 2017