Chip and Seal Project to Begin on U.S. Highway 385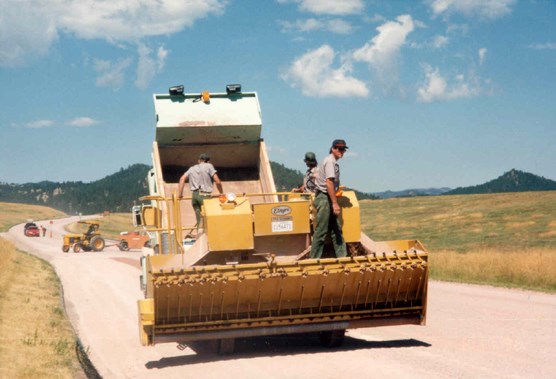 Date
August 04, 2005
Contact
Tom Farrell, 605-745-4600
A project to maintain six miles of U.S. Highway 385 running through Wind Cave National Park is scheduled to begin Tuesday, August 16. National Park Service staff from Badlands National Park will join local park maintenance staff in completing a chip and seal project.
Steve Schrempp, Facility Manager for Wind Cave National Park, said, "Chip and seal projects involve applying a layer of emulsified asphalt and a layer of chips, or aggregate, on the highway and then using rollers to compact it in place. This process seals cracks in the road and provides a new wearing surface for drivers. Regularly done, chip and seal projects can prolong the life of pavement for many years. Weather permitting, we expect to finish by August 19."
Crews will be working from 6 a.m. to 6 p.m. Tuesday through Friday. Traffic through construction zones will be maintained with flaggers and pilot cars. Motorists can expect 10 to 20 minute delays while work is in progress. Speed limits will be reduced in construction zones. Visitors are encouraged to use caution and be alert for heavy equipment and personnel.
Funding for the project comes from the National Park Service Cyclic Maintenance program.
Last updated: April 10, 2015