2005 Summer Ranger Programs Begin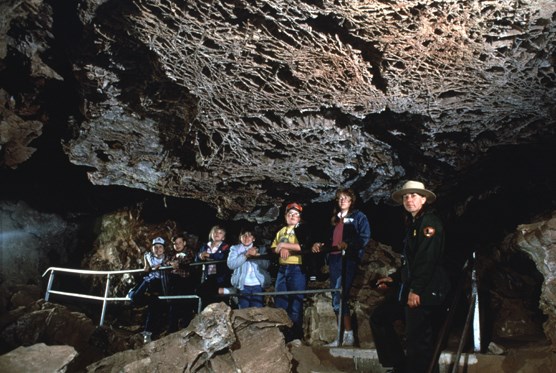 Date
June 08, 2005
Contact

Tom Farrell, 605-745-4600
Wind Cave National Park – Rangers at Wind Cave National Park have started offering thirty cave tours a day, a daily hike, and an evening campfire program as the park gears up for the summer season. Tours of the fifth-longest cave in the world begin daily at 8:40 a.m. and continue throughout the day until 6 p.m.
Walking tours of the Fairgrounds and Garden of Eden areas along with candlelight tours to the Pearly Gates will be offered until late August. For the more adventurous, half-day cave crawling tours are lead through a non-developed section of cave. Each participant is given a headlamp and kneepads before following their guide into a wild section of cave.
All cave tours begin at the Visitor Center, open 8 a.m. to 7 p.m., and require a fee. Visitors will need a light coat or sweater and sturdy shoes.
Surface activities include a daily prairie hike at 9 a.m., along with an evening campfire program given in the Elk Mountain Campground Amphitheater beginning at 9 p.m..
Park Superintendent Linda L. Stoll said, "Explore one of your national parks by bringing out a picnic dinner and staying for the evening campfire program. We've just upgraded our audio-visual equipment used at the amphitheater, improving the sound and viewing experience for the audience."
Besides ranger programs, many recreational activities can be found at the park. Camping is available in the Elk Mountain Campground for $12 a night or in the park's backcountry with a free permit. For those wanting to wander off the beaten track, the park hosts 44 square miles of prairie and forest waiting to be explored. People can use the 30 miles of existing park trails or strike off on their own. Horses are allowed in the backcountry; obtain a permit at the park's visitor center before beginning.
For more information, call the park at 745-4600 or visit www.nps.gov/wica.
Last updated: December 29, 2017