Volunteer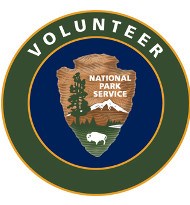 Volunteers, their talent, and their time are welcome at Wind Cave National Park for short or long periods of time. Please call or e-mail the park's Volunteer Coordinator at (605) 745-1131 for more information.
What Do Volunteers Do?
Volunteers help the National Park Service fulfill its challenging mission: to preserve and to protect the parks' priceless natural and cultural resources and to provide for the enjoyment of park visitors in a way that will leave the park resources unimpaired for future generations. At Wind Cave National Park this can be:
working at an information desk, answering park visitor questions and sharing information
preparing and presenting a variety of interpretive cave tours and other programs
inputting data about the cave and other resources into a computer database
surveying, mapping, and inventorying undeveloped sections of the cave
serving as a campground host
writing or designing interpretive publications or brochures
assisting with resource management programs
removing algae, litter, or lint along public tour routes
working on cave restoration projects
maintaining or restoring hiking trails
typing, filing, or doing clerical tasks
As this brief list demonstrates, there are many jobs that require a wide variety of skills and talents. Once selected, volunteers are given training to acquaint them with the specific tasks they will be asked to perform and to acquaint them with the park.
To Apply
Please call or email the park's Volunteer Coordinator at (605) 745-1131 to receive a volunteer application. Complete and return this application to the park. Be specific in describing your talents, skills, job interests, and availability.
The VIP coordinator will review your application. If your particular talents or skills match the needs of the park, you will be contacted to discuss further details. Sometimes there is no match between the applicant's abilities and the park's needs at the time you are available.
Volunteer Information on the Internet
The National Park Service provides current information about the VIP program on the National Park Service website. All applications submitted via the website will be e-mailed directly to the VIP Coordinator at your selected park.


Last updated: December 22, 2017