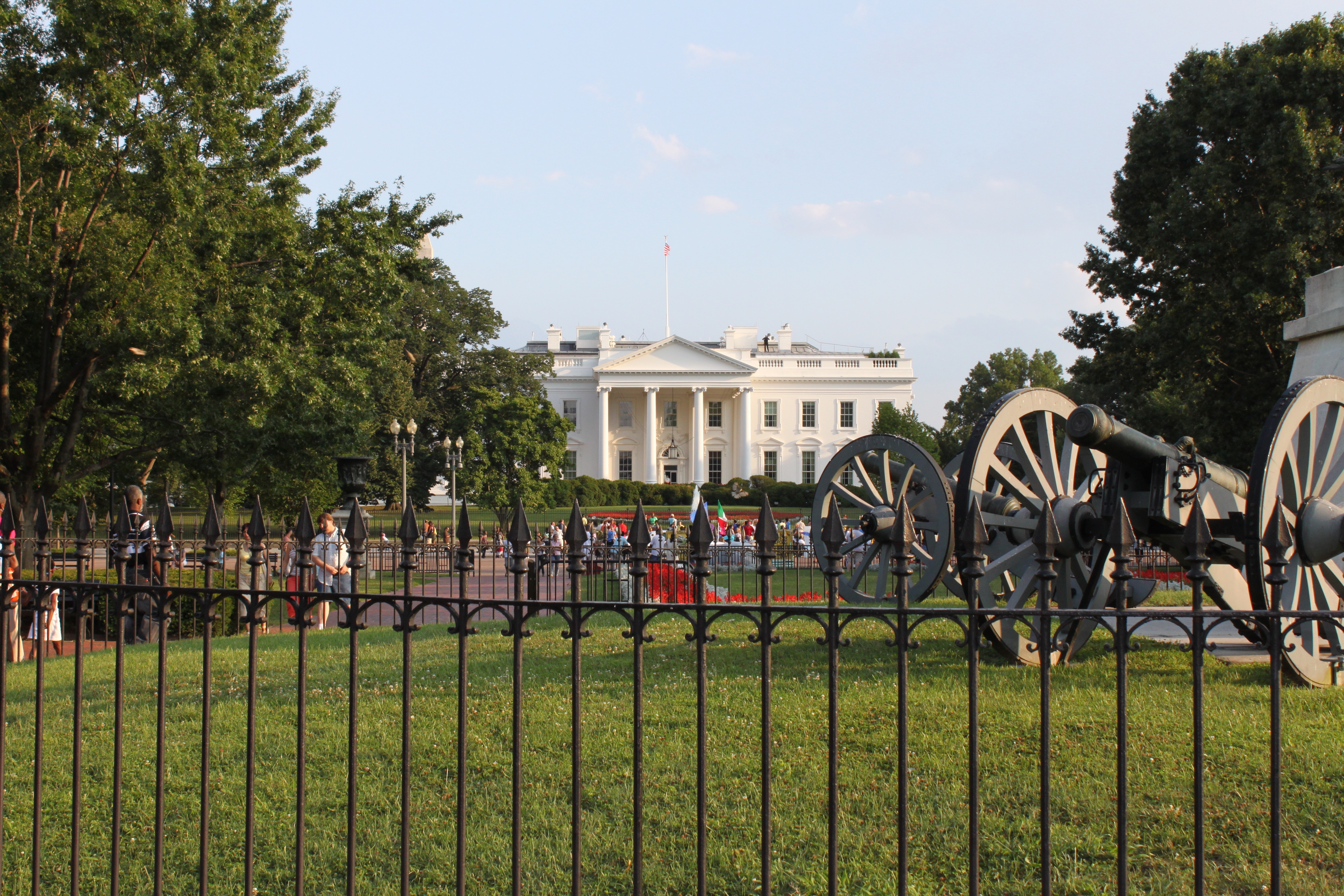 News Release Date:
May 8, 2017
Contact: Jeremy Barnum, 2026197177
Innovative new irrigation system at Lafayette Park will reduce water usage and save tax dollars
WASHINGTON – The National Park Service is bringing the beautification of the lawn and gardens of Lafayette Park into the digital age. The seven-acre park just north of the White House will soon be served by a high-tech, water-saving irrigation system that includes intelligent sensors that adjust to evaporation rates and weather conditions like rain or freezing temperatures.
In addition to replacing an outdated irrigation system that no longer functions due to broken pipes and sprinkler heads, project work will include repairing the park's historic fountains, improving storm water drainage, and work to enhance the park's lawns.
The project began on May 1, 2017, and is expected to be completed by the end of the year. Project crews will work in three phases to minimize impacts to public access to the park. Only a third of the park will be closed at any given time and work zones will be clearly marked with signage and fencing.
"The installation of a new and innovative irrigation system at Lafayette Park will help the National Park Service better care for the natural beauty of the park's grounds while reducing water usage and utility and operating costs," said National Park Service Liaison to the White House John Stanwich.
The project is just one of a number of energy efficiency and water conservation projects at national parks throughout the greater Washington region as part of the 23-year Energy Savings Performance Contract awarded in 2014 to Siemens Government Technologies. The contract allows the NPS to conserve energy and water with no upfront costs and to accrue cost savings into the future. The project is funded by savings generated through the new energy conservation measures.
Named for the first foreign guest of state to stay at the White House, French General Marquis de Lafayette, Lafayette Park was designed as part of Pierre L'Enfant's 1791 plan for Washington. The surrounding neighborhood became the city's most fashionable 18th century residential area - home to a number of Washington personalities including President Lincoln's Secretary of State William Henry Seward and South Carolina Senator John C. Calhoun. The park has been used as an encampment for soldiers during the War of 1812 and for many political protests and celebrations.
Lafayette Park is managed by the National Park Service as part of President's Park, which includes 82 acres of park lands, statues, memorials and structures surrounding the White House. Learn more about President's Park at www.nps.gov/whho.