Plan Your Visit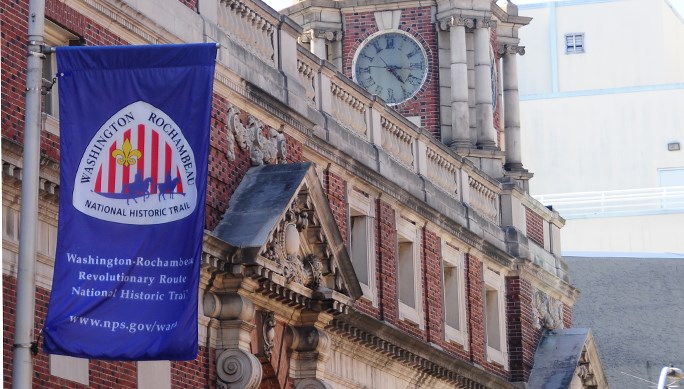 Explore the National Historic Trail
W
ith over 680 miles of land and water trails and hundreds of historical sites, there is no shortage of ways to explore the Washington-Rochambeau Revolutionary Route National Historic Trail. We encourage you to
walk, hike, run, bike, drive, or paddle the same
routes the American and French soldiers took in 1781 and 1782.
Walk down a historic street in Philadelphia, bike between encampment sites in Connecticut, paddle a canoe in the Chesapeake Bay, take a driving tour through Hudson River Valley - the opportunities are endless!
Use these webpages to help plan your trip.
Basic Information
Directions
Find Google maps detailing the different routes of the trail.
The trail goes through nine different states and the District of Columbia. Discover the various sites each state has to offer.
Find out the different ways to explore the trail.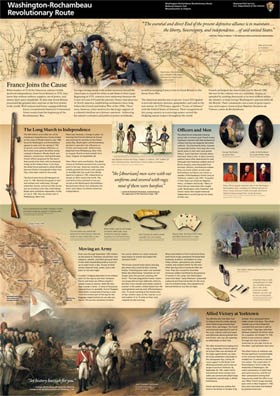 Trail Map and Brochure
To help plan your visit, download a PDF version of the Washington-Rochambeau Revolutionary Route National Historical Trail.
If you would like a brochure, please contact us
and we will send one in the mail.
Last updated: July 16, 2019