T. Stell Newman Visitor Center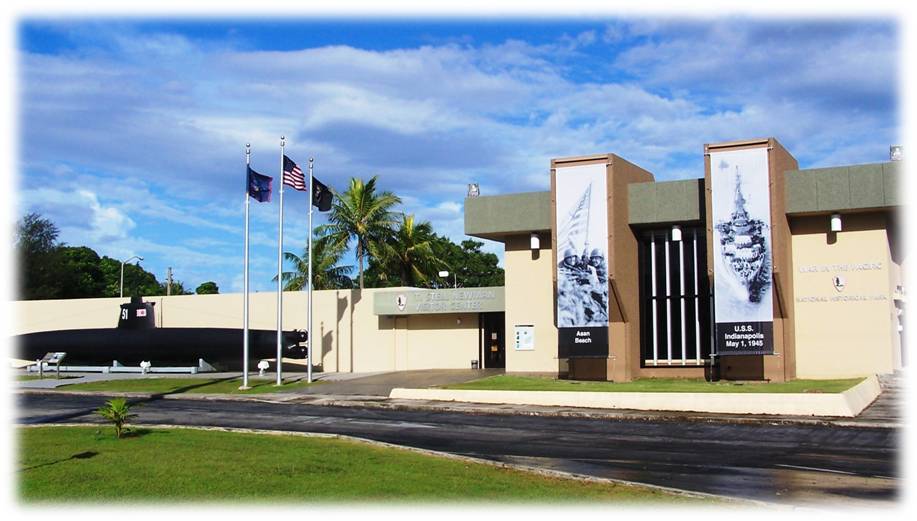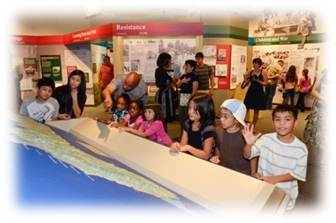 Museum exhibits are open to the public at the park visitor center. These exhibits are highly interactive and feature the latest technology, gripping personal stories, museum artifacts, and multiple language support.
In addition to the exhibits, the visitor center theater plays our compelling 10-minute movie, The Battle for Guam, in 4 languages.
The park's non-profit partner, Pacific Historic Parks, also operates a bookstore here with an impressive collection of educational publications on the Pacific War, Guam history, and the natural and cultural resources of this region.
The T. Stell Newman Visitor Center is located just outside the main gate of the Naval Base Guam on the ocean-side of Marine Corps Drive. It is open from Sunday through Saturday, 9:00 a.m. to 4:30 p.m. We are closed Thanksgiving Day, Christmas Day, and New Year's Day.
For more information on the exhibits call (671) 333-4050 or email us.


Last updated: January 17, 2018