Plants of Asan Ridge
On Board Their Voyaging Canoes...
Breadfruit, coconut, limeberry, indian mulberry, half flower, and pandanus were transported to the Mariana Islands by a seafaring people, now known as the CHamoru. These ancient voyagers arrived on Guam approximately 4,000 years ago. The six culturally significant plants along the trail at Asan Ridge are deeply entwined in the history and culture of the CHamoru people.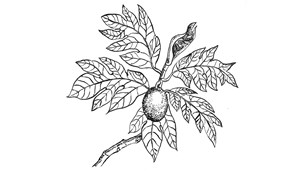 Breadfruit (lemmai)
Breadfruit, brought to Guam by the prehistoric navigators who first settled the island, is an important food source for humans.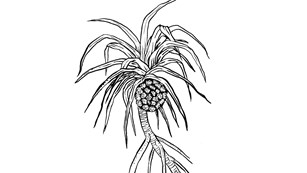 Pandanus (kaffo')
The main use of the Pandanus tree was through its leaves, which were traditionally used as a material for weaving.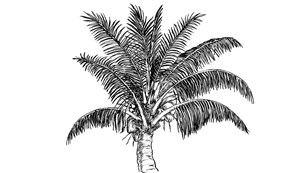 Coconut Palm (trongkon niyok)
The Coconut Palm, called the "Tree of Life", is traditionally used for food, drink, oil, building material, and animal feed.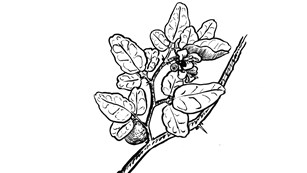 Limeberry (lemmon di china)
The Limeberry was an important food for the Marianas Dove, a native bird which is now extinct on Guam.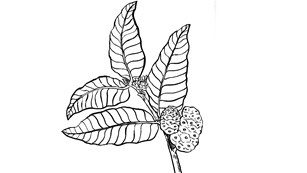 Indian Mulberry (ladda)
Indian Mulberry is not typically used as food due to its unpleasant smell. Instead the roots, leaves, and bark have been used medicinally.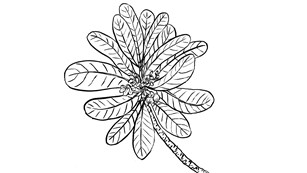 Half-flower (nanåsu)
The Half-flower is easy to spot – its flower looks like a daisy that has been cut exactly in half.
Last updated: February 8, 2018