For Kids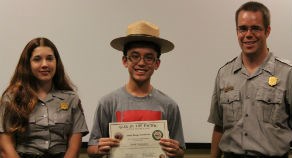 Wanted: Junior Rangers
Needed
:
Skill, cunning, and creativity
;
Expected
:
Exploration of park or park website
;
Required
:
Discovering the island's history, legends, and ecosystems
;
Promised
:
Honor and recognition as an official Junior Ranger upon your success.
This book is filled with activities for all ages. Complete the activities, show your book to a park ranger, and be awarded a Junior Ranger badge! You may
download
our Junior Ranger book.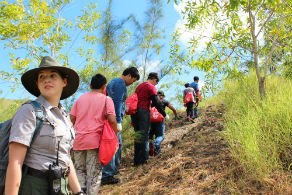 Junior Ranger Academy
There's more than one way to earn a Junior Ranger badge! Our Junior Ranger Academy offers 7th & 8th graders a chance to join park rangers as they explore historic sites, spruce up public lands, handle artifacts in the museum collection, and much more. This year's Junior Ranger Academy is March 26-30, 2018. Registration ends on March 19, 2018 at the T. Stell Newman Visitor Center.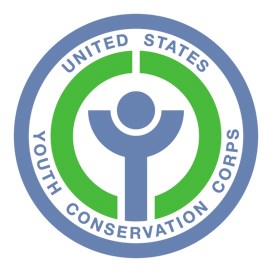 YCC Internships
Make a difference in your national park! Applications for the 2018 YCC Internships are due by April 12, 2018. Please see this
webpage
for details on this year's internships.
The Youth Conservation Corps (YCC) is a well-balanced work-learn-earn program that develops an understanding and appreciation in participating youth of the nation's environment and heritage. YCC participants will engage in a wide variety of conservation and park operations activities that will teach them about our War in the Pacific National Historical Park and the National Park Service's mission to protect special places for all.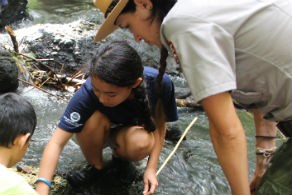 River Ranger Program
War in the Pacific National Historical Park and Pacific Historic Parks will host our annual River Ranger Program. This free, dynamic program teaches river ecology to children in 3rd and 4th grades. Through demonstrations, hands-on activities, lively group discussions, and personal interactions with plants and wildlife, youths are encouraged to look closer at their relationship with the environment and build on their knowledge of the natural world.

This year's River Ranger sessions will be April 7, 21, and 28, 2018. Enrollment opens March 1, 2018. Registration packets are available at the T. Stell Newman Visitor Center. A $20 refundable deposit is required.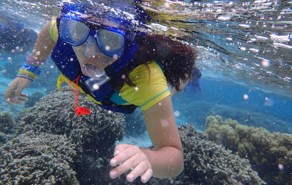 Preservation Rangers
War in the Pacific National Historical Park and their non-profit partner, Pacific Historic Parks, will host the Preservation Ranger Academy. This free, dynamic program introduces a fun, safe, and exciting way to explore our island's coast and learn about marine science at national park sites. This two-part program will be held this July. Registration is complete for this year's camp. Check back for 2018 information.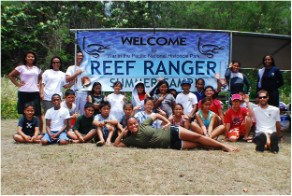 Reef Rangers
On Guam, we are constantly surrounded by the water. Through fun activities, students at Reef Ranger Camp learn that the world of the ocean and its diverse life is deeply linked to the world we experience on land every day - in fact, they are one. The camp is offered each summer for rising 5th & 6th graders.
Reef Rangers' success depends on our Reef Ranger Conservation Corps, enthusiastic, responsible 9th & 10th graders who are mentors and leaders. Please check back for 2018 information.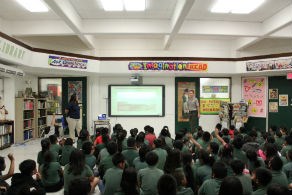 Field Trips and Outreach
Although we have an awesome visitor center, our park rangers are willing and eager to bring our staff, resources, and information into your classroom or meet you at one of our special park units! Please email us to schedule a visit.


Last updated: March 15, 2018