A Walk in the Park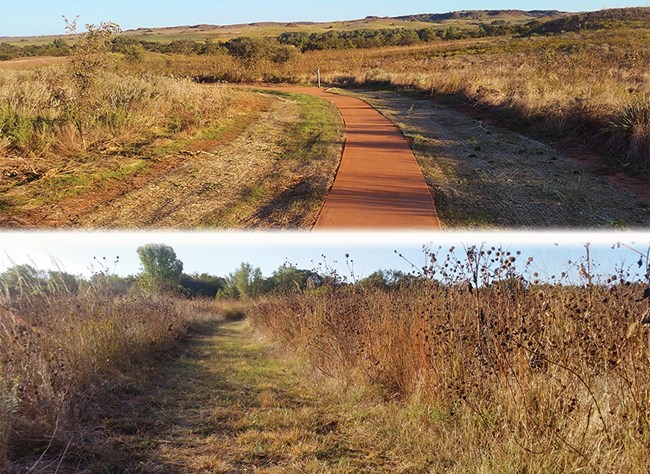 Washita Battlefield Park Trail

Visit the location of Lt. Col. Custer's attack on Chief Black Kettle's village. Drive 1/2 mile west of the visitor center on HWY 47A to the overlook and trailhead.

The 1.5 mile trail is self guided.

Trail brochures are available to borrow at the trail entrance and will explain 15 numbered stops along the trail. Half of the trail is paved and wheelchair accessible down to the site of Black Kettle's village and the Washita River. The second half of the loop back to the overlook is an unimproved, dirt and grass path .
The trail receives no winter maintenance so snow and ice may be present following winter storms.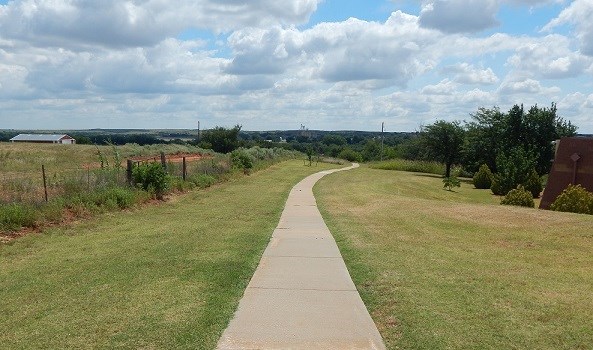 The Dust and Fire Trail

This is a 1/2 mile paved trail around the visitor center. Created by the US Forest Service, the Dust and Fire trail examines life on the plains after the land run. Explore flora, fauna, a dugout house, and even a working wind mill. Don't forget while spending time on the trail to stop by the Native Garden.
Last updated: December 20, 2020