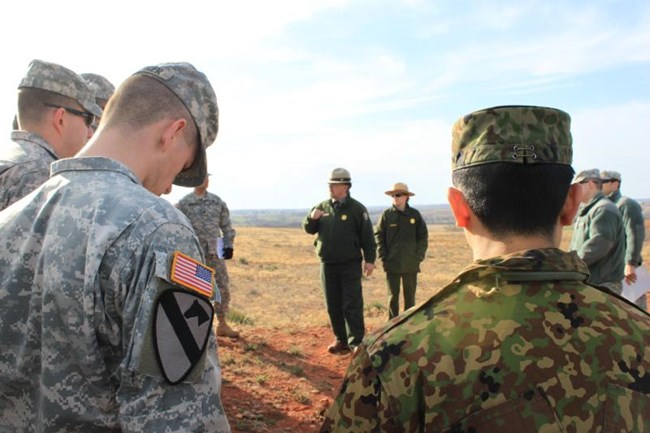 Washita Battlefield National Historic Site was pleased to have been selected for the park's first staff ride when officers stationed at the United States Army Command and General Staff College (CGSC) located at Fort Leavenworth, Kansas visited in 2009. This ride was conducted by the Staff Ride Team of the Combat Studies Institute stationed at Fort Leavenworth. The focus of the ride was the Indian Wars of the 1860s and Col. George Armstrong Custer's dawn attack on the Cheyenne village of the Peace Chief Black Kettle on November 27, 1868 in particular.
The cultural landscape of the Washita site possesses a high degree of integrity offering good educational opportunities for the officers to visualize and understand the dramatic events that took place along the banks of the Washita River.
In addition to Fort Leavenworth, the park has served as the site for staff rides from Fort Sill in Oklahoma and Fort Hood in Texas.