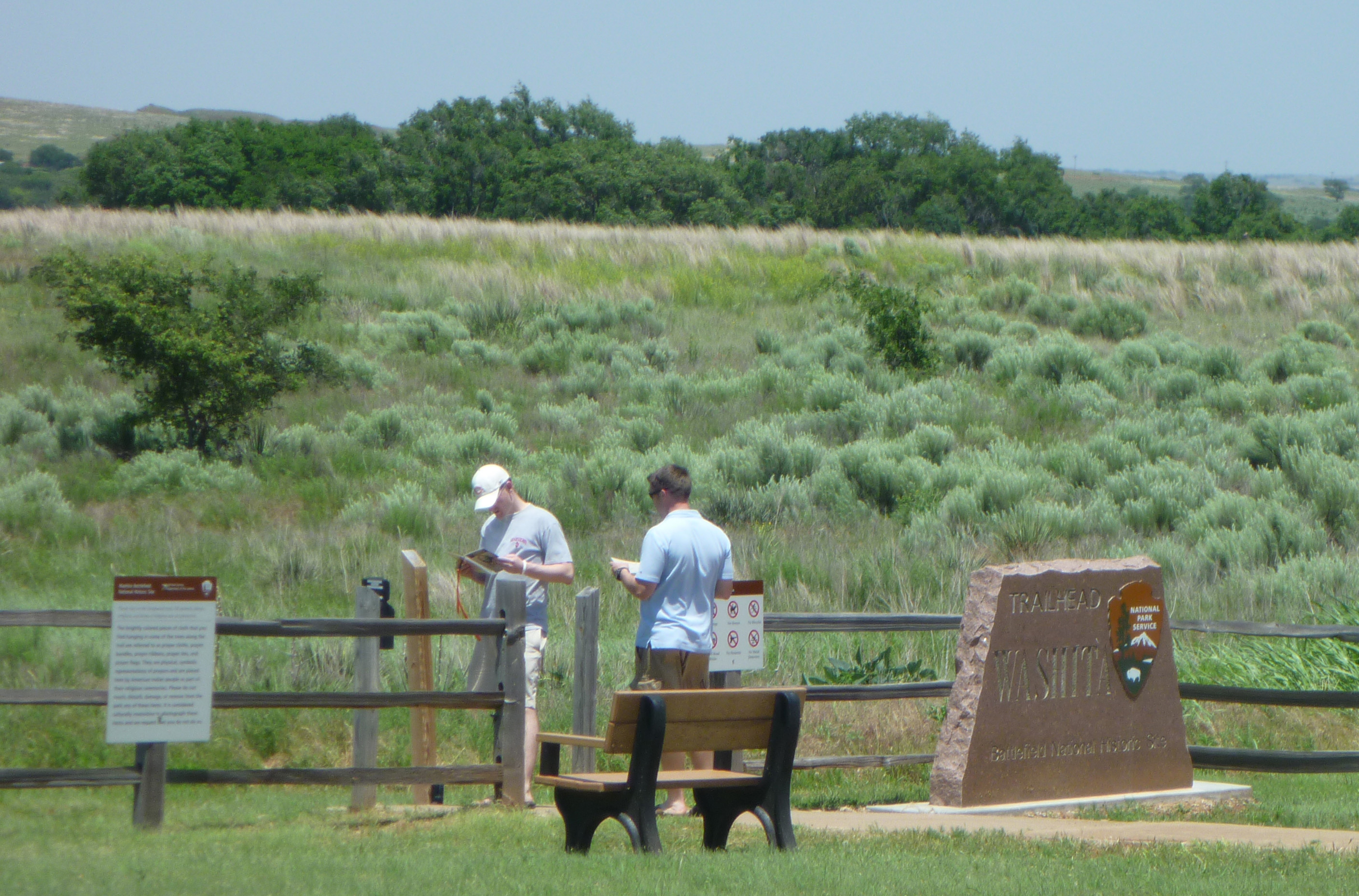 News Release Date:
May 6, 2011
Washita Battlefield National Historic Site will begin its regularly scheduled summer interpretive talks at the start of Memorial Day weekend, on Saturday, May 28th and will end Labor Day weekend, on Monday, September 5th. These talks will be held at the park overlook every Saturday and Sunday beginning at 9 a.m., 10 a.m. and 11 a.m. and in the afternoons at 2 p.m., 3 p.m. and 4 p.m. This schedule will include both Memorial Day and Labor Day.
In addition to the talks, park rangers will lead tours along the interpretive trail each Saturday and Sunday at 9:30 a.m. and 2:30 p.m. The 1 ½ hour-long guided tour will start from the trailhead at the park overlook. This walking trail is mainly undeveloped, consisting of a mowed grass/dirt surface and is uneven in some areas. The trail can become muddy during times of wet weather. Visitors are highly encouraged to wear sturdy walking shoes and bring supplies such as water, hat, jacket, or sunscreen. Various items may also be available in the town of Cheyenne or the bookstore at the visitor center if you forget to bring your own.
To schedule a weekday program, guided tour, or for general information, please call 580-497-2742 or visit the park website at www.nps.gov/waba.