"There are National Parks in Oklahoma?"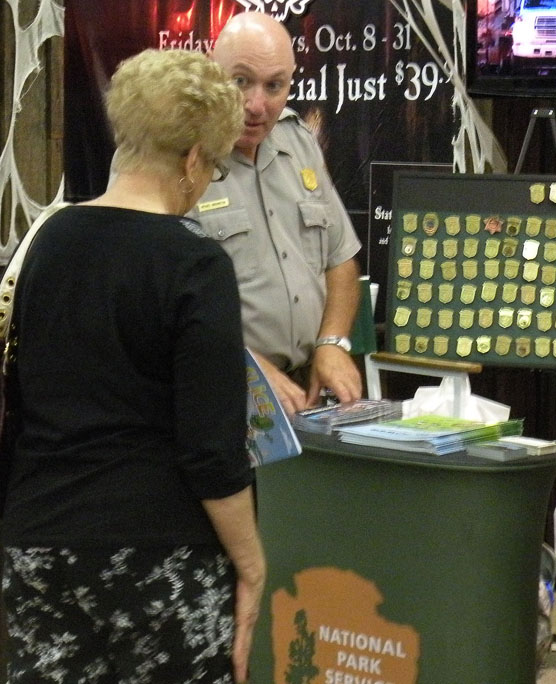 News Release Date:
September 15, 2011
This is just one of many questions park rangers representing the three National Park Service sites of Oklahoma look forward to answering when they meet with visitors to the Oklahoma State Fair and the Oklahoma Wildlife Expo.
On September 15-25 park rangers, representing the National Park Service sites of Oklahoma, can be found at the Oklahoma State Fairgrounds in Oklahoma City. The National Park Service booth will be located in the Oklahoma Expo Hall west of the Oklahoma Space Needle.

 Then on September 23-25 park rangers will be located at the Lazy-E-Arena in Guthrie, OK for the 2011 Oklahoma Wildlife Expo. Rangers at both sites will be able to visit with guests and answer questions about the National Park Service sites of Oklahoma. We look forward to seeing you there!
For more information regarding either event please click on their respective sites below.
http://okstatefair.com/

http://www.wildlifedepartment.com/wildlifeexpo/wildlifeexpo.htm