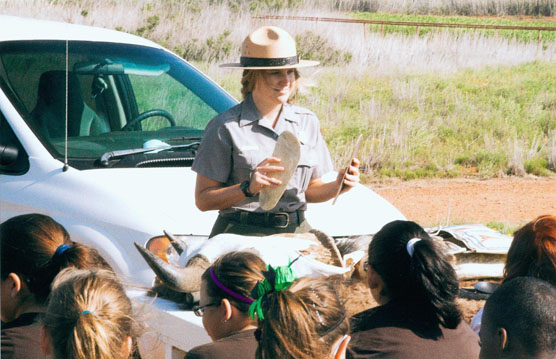 News Release Date:
September 28, 2012
Washita Battlefield National Historic Site to Celebrate National Public Lands Day
On September 29, 2012, all 397 National Park units will join together to encourage the public to get outside and enjoy the great outdoors. National Park Service Director Jonathan B. Jarvis states, "National Public Lands Day reminds all of us of the vast and diverse nature of America's open spaces, from small neighborhood parks to large national parks and the importance of each one."
National Park sites will waive entrance fees to commemorate this special day. Washita Battlefield National Historic Site's Western National Parks Association (WNPA) bookstore, will offer a 15% discount on all merchandise on Saturday, September 29th. This includes an additional 15% off on all sale and clearance items already marked down!
The National Park Service will also waive entrance fees from November 10-12 in commemoration of Veterans Day.