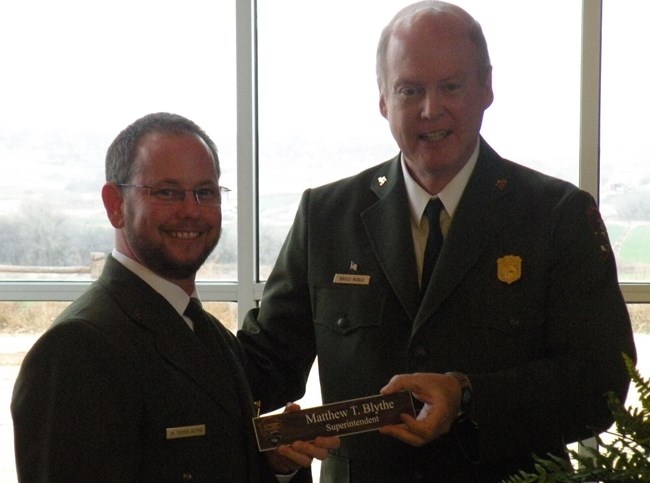 Matthew Tucker Blythe began his assignment as Superintendent of Washita Battlefield NHS on October 6, 2013.
Blythe started his NPS career as a seasonal interpretive ranger at Arlington House, the Robert E. Lee Memorial, in Virgina. His NPS assignments have included administrative clerk at the George Washington Memorial Parkway (1989-1990); historian in the Park Historic Architecture Division in Washington D.C. (1990-1994); interpretive park ranger and interpretive specialist at the Natchez Trace Parkway (1994-1997); chief of interpretation at Frederick Law Olmsted and John F. Kennedy National Historic Site (1997-1998); and park ranger/supervisory park ranger at the Oklahoma City National Memorial (2008-2013).
"I am humbled by the opportunity to serve as superintendent at Washita Battlefield," said Blythe. "It is a dream-come true for me to play a part in the NPS mission in this role. I look forward to working with park staff, Cheyenne and Arapaho Tribes, the community of Cheyenne and the park's other partners to tell this important story and to preserve this sacred site."