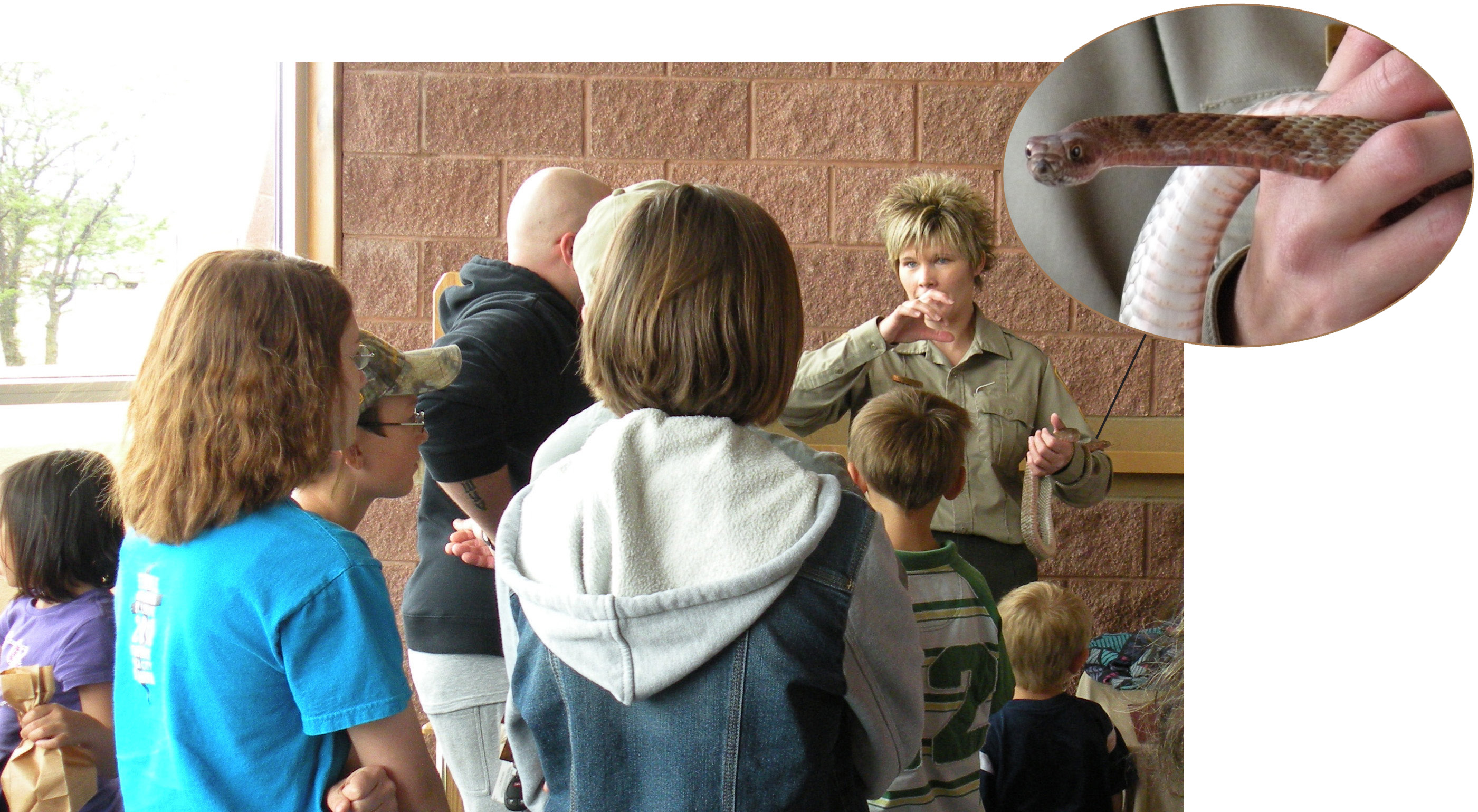 News Release Date:
May 7, 2011
Calling all kids! On Saturday, April 23, 2011 bring your family to the Washita Battlefield National Historic Site visitor center and help us celebrate National Park Week (April 16-24) and Junior Ranger Day. This is a "come and go event" beginning at 10:00 a.m. and ending at 3:00 p.m. and is for kids of all ages!
We have all kinds of fun things planned. George Levi noted Cheyenne artist, will teach children about Ledger Art and he'll show you how to tell your own stories using ledger art. George will also display some of his artwork.
Again this year, park guide, Joel Shockley will assume the role of Dr. William Renicke, Acting Assistant surgeon for the 7th Cavalry whose specialty is Field Surgery. Park guide Drew Hughes will introduce kids to the Leave No Trace educational program and help kids earn their "Let's Move Outside" certificate.
In the afternoon, join Alabaster Caverns State Park Naturalist, Tandy Keenan, for a Nature Scavenger Hunt. Nature is better camouflaged than you think! Following the Nature Scavenger Hunt, Tandy, who is also an Oklahoma Licensed Wildlife Rehabilitator, will present a program specializing in native reptiles.  Did you know that Oklahoma is literally crawling with reptiles? Have you ever been eye to eye with a Western Diamond-backed rattlesnake? Do you know if that brown snake you found in your yard is venomous? You never know what she has in that box…or bag…it might have legs, it might not.
Bring a sack lunch if you're here around noon as no meal will be provided. However, there will be plenty of free popcorn. Remember all children must be accompanied by an adult.  
The first 100 kids will be given special Junior Ranger Day patches, and certificates commemorating this special day. We'll be looking for you!