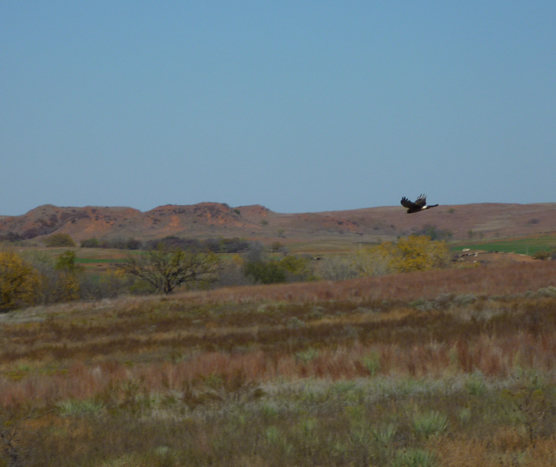 News Release Date:
February 12, 2012
Washita Battlefield National Historic Site Announces Participation in the Great Backyard Bird Count
Be part of something big! This February, Washita Battlefield National Historic Site is participating in the 15th annual Great Backyard Bird Count (GBBC), coming up February 17-20.  This annual four-day event, coordinated by the Cornell Lab of Ornithology, Audubon, and Canadian partner Bird Studies Canada, engages bird watchers and enthusiasts of all ages in counting birds to create a real-time snapshot of where birds are across the U.S. and Canada.
Anyone can take part in the Great Backyard Bird Count, from novice bird watchers to experts. Participants count birds for as little as 15 minutes (or as long as they wish) on one or more days of the event and report their sightings online at www.birdcount.org. The web site also provides details about how to join the count, get bird ID tips, downloadable instructions, a how-to video, past results, and more. Participants may also enter the GBBC photo contest. All participants are entered in a drawing for prizes that include bird feeders, binoculars, books, CDs, and many other great birding products. The Great Backyard Bird Count is sponsored by Wild Birds Unlimited. 
The park will host two bird counts each day, beginning at 7:30 a.m. and 3:30 p.m. Programs will begin at the visitor center. Participants will then go with park rangers to walk the battlefield trail and look for birds! No reservations are required and everyone is invited to attend this special event. Bring your binoculars, field guides and camera and come join us! Afterwards, hot cider will be served in the visitor center. 
For additional information, please call 580-497-2742 or visit our website, www.nps.gov/waba or visit the events website at www.birdcount.org.