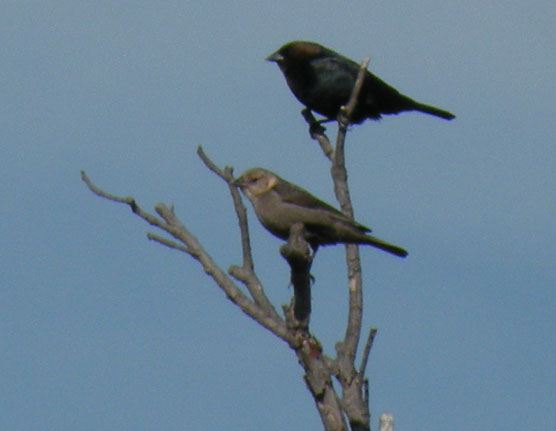 News Release Date:
January 17, 2013
Contact: Teresa Ezersky, 580-497-2742
Count for conservation! Washita Battlefield National Historic Site will once again participate in the Great Backyard Bird Count (GBBC), February 16 through Feb 18. This annual event, coordinated by the Cornell Lab of Ornithology, Audubon, and Canadian partner Bird Studies Canada, engages bird watchers and enthusiasts of all ages in counting birds.
This year, birders from all over the world will participate in the count to create a real-time snapshot of where birds are across the globe. Anyone can take part- from novice bird watchers to experts. Count birds for as little as 15 minutes or longer during this event.
The scheduled weekend activities will include a birding hike at the battlefield site led by a park ranger each morning, beginning at 9:00am. Meet the ranger at the visitor center for an orientation. An education corner with activities about birds will be available for kids of all ages. No reservations are required. Bring your binoculars, field guides, and camera and come join us! Afterwards, come back to the visitor center for hot chocolate.
For additional information, please call 580-497-2742 or visit our website, www.nps.gov/waba or visit the events website at www.birdcount.org.
***
Washita Battlefield National Historic Site protects and interprets the setting along the Washita River where Lt. Col. George A. Custer led the 7th U.S. Cavalry on a surprise dawn attack against the Southern Cheyenne village of Peace Chief Black Kettle on November 27, 1868. The attack was an important event in the tragic clash of cultures of the Indian Wars era. The site is located in western Oklahoma near the town of Cheyenne, halfway between Oklahoma City, Oklahoma and Amarillo, Texas. The park's new visitor center is located one mile west of Cheyenne on Highway 47A. For more information, call 580-497-2742 or check www.nps.gov/waba.

 

-NPS-