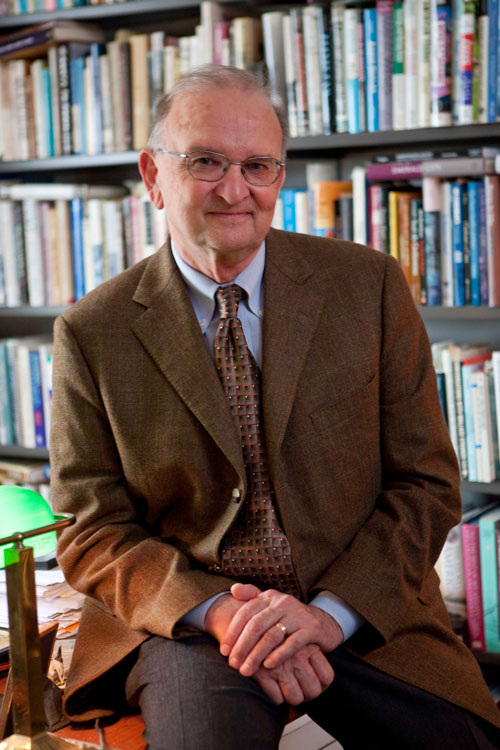 News Release Date:
January 2, 2014
Contact: Kathryn Harrison, 580-497-2742
Washita Battlefield NHS News Release
Washita's 145th Commemorative Event Features Noted Author Dr. Elliott West
Washita Battlefield National Historic Site invites everyone to the Visitor Center on Sunday, January 19th at 2:30pm, to hear noted author, teacher and lecturer, Dr. Elliott West, speak as part of the 145th commemoration of the Battle of the Washita.

Dr. West, a distinguished Professor of History at the University of Arkansas, will discuss many of the influences which swept across the Great Plains from the earliest migrations of the American Indians, to the effects of the Colorado Gold Rush of 1858 and 1859, to the inevitable clash between the Plains tribes and white settlers moving into the new environment of the Great Plains. All of these events ultimately had a bearing upon the Battle of the Washita.
His best-known book, Contested Plains: Indians, Goldseekers and the Rush to Colorado, won the Francis Parkman Prize as the outstanding book in American History in 1999. Dr. West was one of three finalists for the 2009 Robert Foster Cherry Award (Baylor University) which recognizes the best college professor in the United States and he is a past president of the Western History Association.
Most recently, The Center of the American West named Dr. West the 2013 Wallace Stegner Award Recipient. This award goes to an individual who has "… faithfully and evocatively depicted the spirit of the American West."
A reception, the unveiling of the Betty Wesner exhibit, and a book signing of Contested Plains: Indians, Goldseekers and the Rush to Colorado will follow Dr. West's presentation.