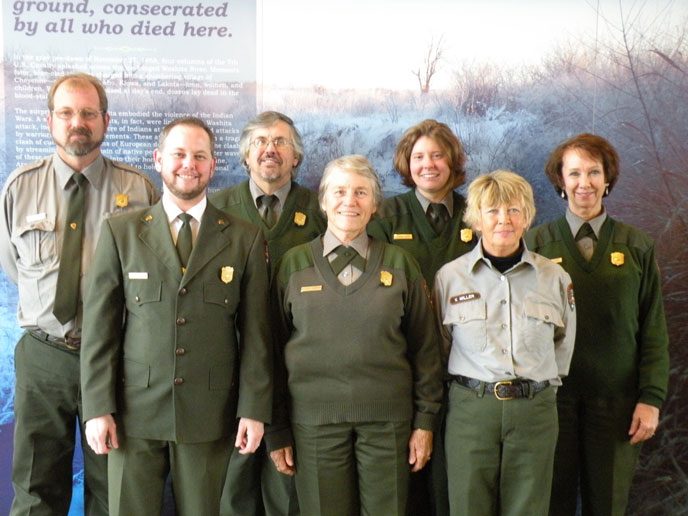 The staff at Washita Battlefield work in one of three divisions; Administration, Interpretation, or Maintance. The overall management of Washita Battlefield is the responsibility of the Superintendent, Park Support Assistant, and Chief of Interpretation. All the staff work together, however, to safeguard Washita Battlefield for this and future generations.
The headquarters of Washita Battlefield National Historic Site is located at:
18555 HWY 47A STE A
Cheyenne, Oklahoma 73628
Park staff can be contacted by calling (580) 497-2742.