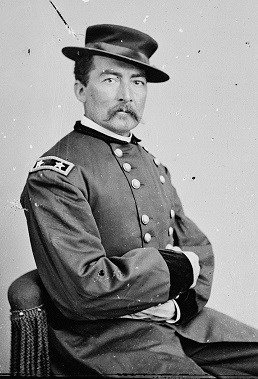 September 12th, 1867

On September 12th, 1867, the decision was made to replace General Winfield Hancock - commander of the Department of the Missouri (and Custer's superior), with General Phillip Sheridan. Hancock's spring expedition in Kansas had achieved little in the way of progress with the Cheyenne. In fact, his destruction of a vacated Cheyenne village had created more enemies than friends.
General Phillip Sheridan would prove to be the mastermind of the Washita campaign a year later. What experiences influenced Sheridan? Before the Civil War, he had experience fighting Native Americans in the Pacific Northwest. During the Civil War, Sheridan had an active part. He led a Union army in the Shenandoah Valley campaign in 1864.
Part of his orders (given by General Ulysses S. Grant), were to "Give the enemy no rest…Do all the damage to railroads and crops you can". This type of warfare, known as total war, was a technique used to hurry the conclusion to a long and bloody Civil War. It was a lesson Sheridan did not forget.