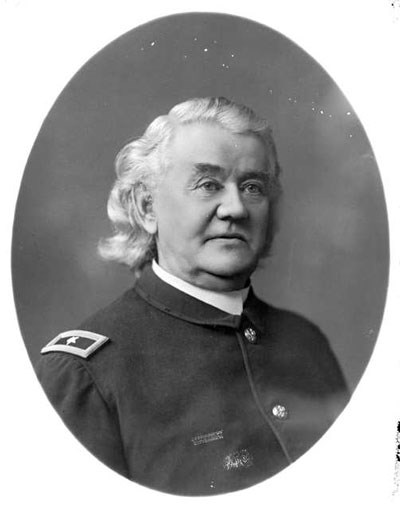 In one incident near the outset of the charge. Captain Frederick Benteen, while leading his squadron forward, encountered a mounted Cheyenne youth, about fourteen years old, who rode directly at the officer and twice discharged a revolver at him. Benteen initially regarded the boy as a noncombatant and hesitated in his response. But the youth continued to fire at him, and one shot wounded Benteen's horse. With all sense of appeal gone, and with the boy reaching for another pistol, Benteen leveled his own revolver and fired, killing him. (The Cheyenne has been tentatively identified as Blue Horse, a twenty-one year old nephew of Chief Black Kettle.)
Jerome Greene, Washita: The U.S. Army and the Southern Cheyennes, 1867-1869, pg. 126.
Richard G. Hardorff, Washita Memories: Eyewitness Views of Custer's Attack on Black Kettle's Village, pgs. 16, 65, 84, 187, 245.