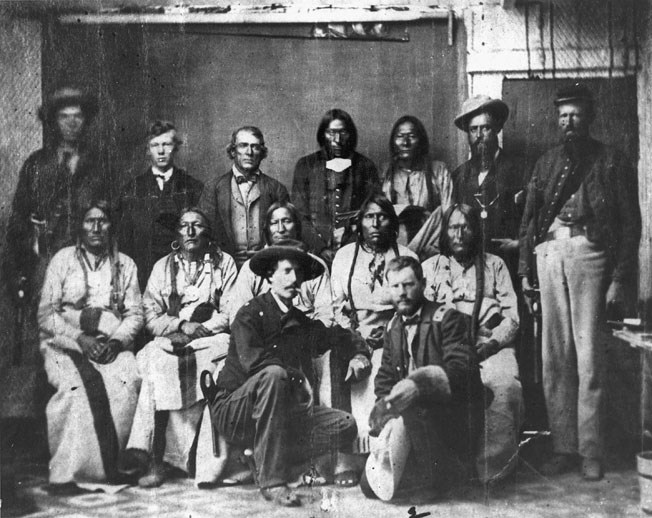 August 9th, 1868
August 9
th
marked the day that long awaited annuity goods arrived for the Cheyennes and Arapahos gathered at Fort Larned, Kansas. Included were the much anticipated firearms the Chyennes and Arapahos needed for hunting. It fulfilled Black Kettle's wish when he said
"Our white brothers are pulling away from us the hand they gave us at Medicine Lodge; but we will try to hold on to it. We hope the Great White Father will take pity on us and let us have guns and ammunition he promised us so we can go hunt buffalo to keep our families from going hungry."
Elated, some of Black Kettle's young men went hunting thereafter with their new weapons.
Edward Wynkoop, the Indian Agent who issued them the weapons at Fort Larned, was pleased enough to remark "I am perfectly satisfied that there will be no trouble with them this season, and consequently with no Indians of my agency." Unbeknownst to Wynkoop, a group of mostly Cheyenne warriors had already left for a raid on the Pawnee on August 2
nd
, before the weapons were delivered. The resulting raid would, in the minds of Generals Sherman and Sheridan, prove the culpability of Black Kettle and the Cheyenne and Arapaho.