August 1868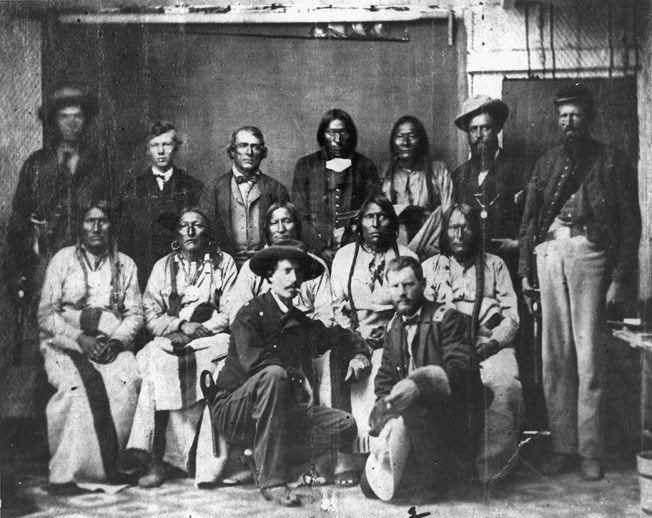 August 9th, 1868
August 9
th
marked the day that long awaited annuity goods arrived for the Cheyennes and Arapahos gathered at Fort Larned, Kansas. Included were the much anticipated firearms the Chyennes and Arapahos needed for hunting. It fulfilled Black Kettle's wish when he said
"Our white brothers are pulling away from us the hand they gave us at Medicine Lodge; but we will try to hold on to it. We hope the Great White Father will take pity on us and let us have guns and ammunition he promised us so we can go hunt buffalo to keep our families from going hungry."
Elated, some of Black Kettle's young men went hunting thereafter with their new weapons.
Edward Wynkoop, the Indian Agent who issued them the weapons at Fort Larned, was pleased enough to remark "I am perfectly satisfied that there will be no trouble with them this season, and consequently with no Indians of my agency." Unbeknownst to Wynkoop, a group of mostly Cheyenne warriors had already left for a raid on the Pawnee on August 2
nd
, before the weapons were delivered. The resulting raid would, in the minds of Generals Sherman and Sheridan, prove the culpability of Black Kettle and the Cheyenne and Arapaho.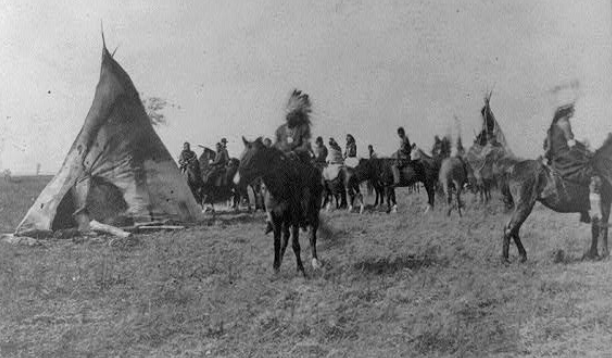 August 10th, 1868
The initial intention of the raiding party of 200 Cheyennes, Lakotas, and Arapahos was to attack the Pawnee in the Platte River Valley in August of 1868. However, events took a dramatic turn as the raid on the Pawnee instead became a raid on the westernmost white settlements in the Saline River area of north-central Kansas. Certainly pent up anger over the warriors shrinking lands and vanishing way of life played a part. However the conflict began, over three days from August 10
th
-12
th
, fifteen white settlers were killed and several women raped. Settlers living nearby, meanwhile, were terrified and fled their homes. Other isolated raids also continued that month with reports of attacks on stagecoaches and wagon trains.
The news that some of the raiding warriors came from Black Kettle's band proved a condemning indictment for himself and his people (even though it was a small number of warriors from Black Kettle's band). And the fact that some of those who were raiding used the firearms that may have been given to them by the government for 'hunting' only exacerbated their guilt. Without any tacit knowledge of what caused the raids on the white settlements, for General William T. Sherman, this was the last straw. The winter campaign to attack the Cheyenne and Arapaho was in the making.
August 19th, 2018
When Indian Agent Edward Wynkoop found out about the Saline River raids in mid-August, he interviewed Cheyenne Chief Little Rock on August 19
th
at Fort Larned. Little Rock claimed to know the guilty parties involved in the raid. Through an interpreter, Little Rock explained about the violence committed towards the white settlers by the warriors,
"At the time these people were killed, the party was divided in feeling, the majority being opposed to any outrages being committed; but finding it useless to contend against these outrages being committed without bringing on a strife among themselves, they gave way, and all went in together."
Little Rock complied with Wynkoop's request to turn in the perpetrators and expressed his wish that his people
"do not wish to be punished for the bad acts of those who are guilty."
On the other hand, Sherman's view from the previous month (see July 7
th
) took a different approach entirely.
Last updated: June 18, 2018