August 1867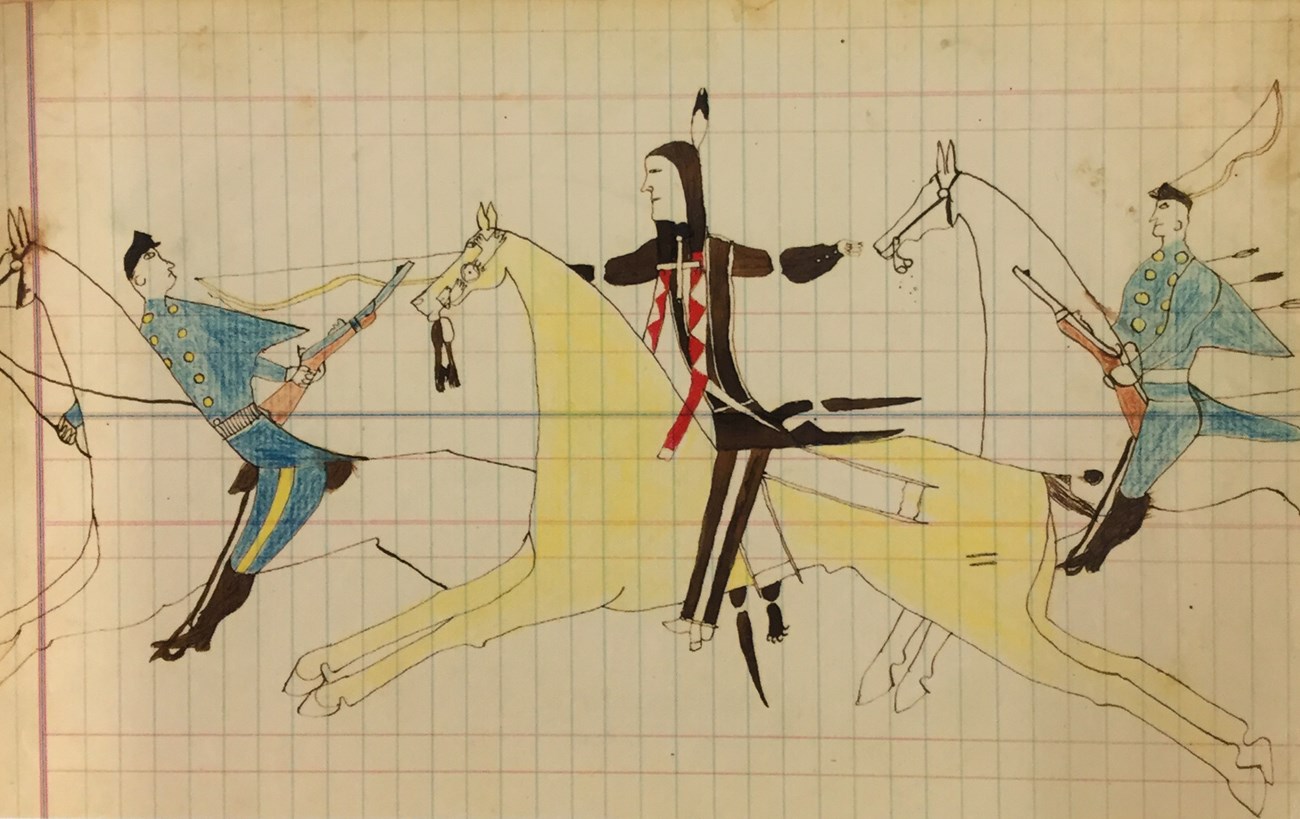 August 21st, 1867

On August 21-22, 1867, a group of Dog Soldiers noticed a scouting party of over 100 cavalrymen coming north from Fort Hays, Kansas. Near Prairie Dog Creek in north central Kansas, several hundred Dog Soldiers composed of Cheyenne and Lakota attacked the scouting party. The sharp skirmish lasted for two days, in which the scouting party returned to Fort Hays with roughly equal losses on both sides. The engagement was one of a number of skirmishes that occurred in Kansas in the summer of 1867, as Dog Soldiers attempted to defend their way of life.

Most of the accounts of these engagements are from the perspective of the army, and few accounts are available from the Dog Soldiers themselves. However, a Cheyenne man named Johns Stands In Timber, who was born in 1882, recalls the Dog Soldier warrior band:

"It became the most fearless warrior band ever organized in the history of the Cheyenne, because they sacrifice their lives for the behalf of the tribe. And then they go in, after they vow they are not coming back, one or (so) many, they pray 'Let the people look at these men for the last time they are alive.' The criers telling the people – 'look at these men, they are vowed to sacrifice their lives for the people; they will never come back when the next battle occurs.'"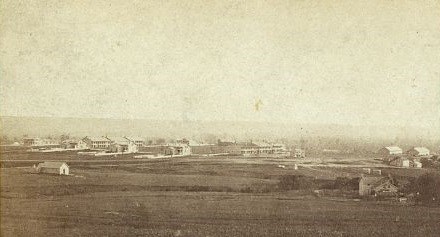 August 27th, 1867

On August 27th 1867, General Ulysses S. Grant, commanding general of the United States Army, ordered a general court martial of Lt. Colonel George Armstrong Custer. The events of July and August of 1867 resulted in a whirlwind of controversy surrounding Custer.
In July of 1867, after expeditions in Kansas and Nebraska, Custer and his 7th Cavalry arrived at Fort Wallace in western Kansas. Custer had arrived at the fort after discovering what was left of a small cavalry group under Lieutenant Kidder. Custer was at the fort because of orders from his superior, General Winfield Hancock. However, with Hancock's absence, Custer decided to travel to Fort Harker nearly 200 miles away - on various pretenses.
Custer's real priority was to be with his wife Libby who was at Fort Harker or Fort Riley. Many officers in his regiment already suspected Custer's real intent. On July 15th he set out from Fort Wallace to Fort Harker with 76 soldiers of the 7th Cavalry. After several brushes with Dog Soldiers on their journey, the column made it to Fort Harker in the late evening of July 19th. Custer awakened the commanding officer present, Colonel A.J. Smith. Smith was startled to see Custer present (expecting him to be at his post at Fort Wallace). Custer then told Smith he was on his way to Fort Riley, several hours riding distance to the east.

Custer made it to Fort Riley to find Libby there in the early morning hours of July 19th. Smith, meanwhile, was surprised to find out Custer had travelled with a large contingent of soldiers from Fort Wallace to Fort Riley - without orders. Smith placed Custer on arrest on July 22nd, for neglecting his duty station at Fort Wallace (200 miles to the west). It was on August 27th that General Grant ordered the court martial of Custer; to be scheduled in September at Fort Leavenworth, Kansas.


Last updated: June 18, 2018