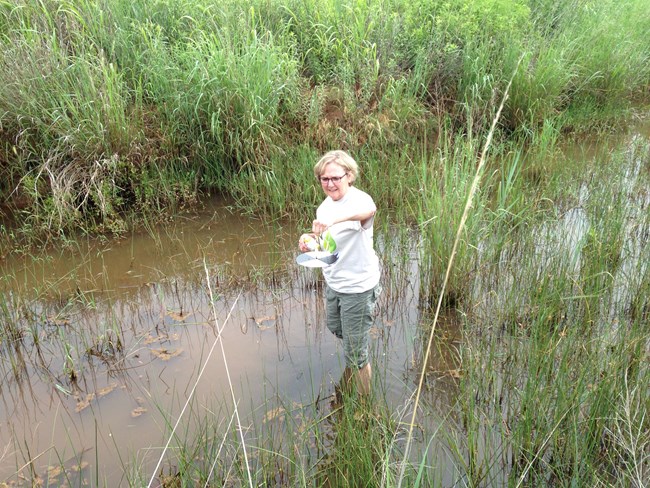 The National Park Teacher-Ranger Teacher (TRT) program is an extended professional development opportunity for educators from K-12 schools to learn about the resources and educational materials through the National Park Service (NPS).
The emphasis of this program is to link National Park units and teachers from schools with underserved student populations in urban and rural school districts.
TRTs spend most of their time engaging with park education projects, learning about park resources, and developing lesson plans to use in their classrooms and in the park with students.
The TRT program is administered through a partnership with the University of Colorado, Denver (CU Denver). While participating in the TRT program, teachers are considered "student interns" at CU Denver. For more information on the program please go to http://www.teacherrangerteacher.org/
For information about the Washita Battlefield NHS program, please contact:

Sydney Stover,
Education Coordinator
(580) 497-2742
sydney_stover@nps.gov