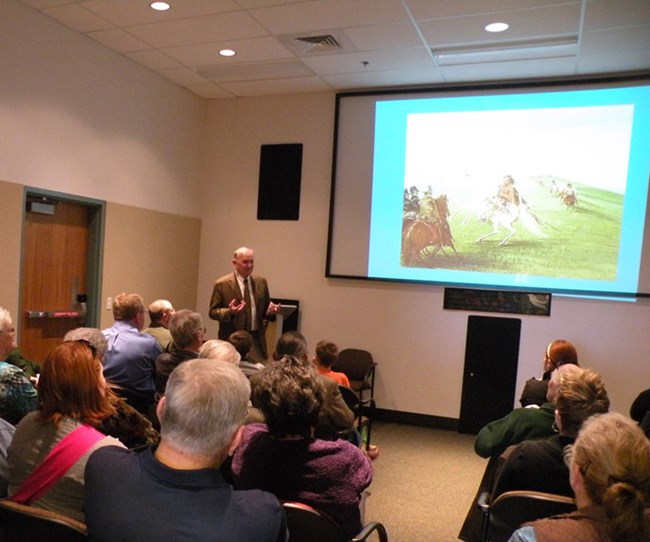 On a beautiful, Sunday afternoon, January 19th, Dr. Elliott West, Distinguished Professor at the University of Arkansas, enthralled a crowd of over 55 people, some who came from as far away as Oklahoma City, with his presentation, An American Tragedy: Washita and the Other American Revolution.

The park was honored to have two Cheyenne Chief's, Gordon Yellowman and Langburn Fisher, in attendance. Chief Yellowman provided the blessing on the park's newest exhibit, The Wesner Collection an assortment of artifacts taken during an archaeological survey and donated to Washita Battlefield National Historic Site by the Wesner family.

Following his presentation and during the reception, Dr. West signed copies of two of his award-winning books, Contested Plains: Indians, Goldseekers and the Rush to Colorado (1998) and The Essential West (2012).