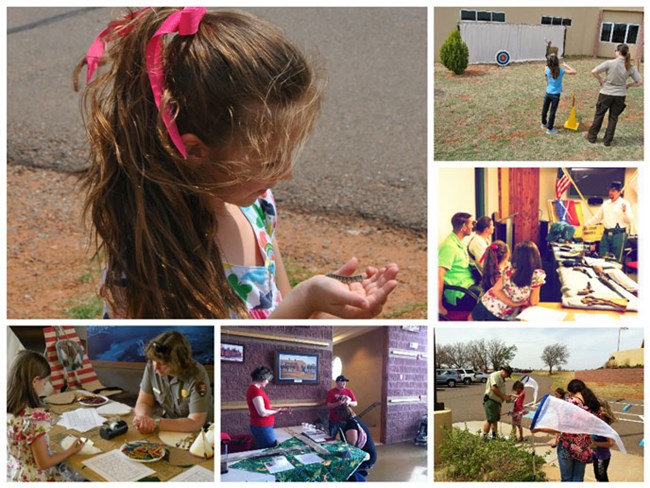 Junior Ranger Day 2014, Saturday, April 26th was fun for all who attended! Activities included:
USFS Biologist Joe Barnett and his exhibit on What is a pollinator and why are they so important? There was even a chance to go outside with butterfly nets to look at some pollinators up close.
Wildlife Biologist Tandy Keenan and her Do you know your Oklahoma reptiles? display, including real snakes! WOW!!
Beckey Smith, Washita's Teacher Ranger Teacher, helped each person make a Cheyenne drum.
Private Martin of Troop J came to visit and talked about his life as a cavalryman on the plains. He even brought his Spencer rifle!
Rangers from the Washita National Wildlife Refuge helped teach archery skills.
There was even an opportunity to Walk the Dust and Fire Trail and take the Discovery Challenge!
See more photos from this fun filled day in our Facebook Photo Album Junior Ranger Day 04/26/2014!!