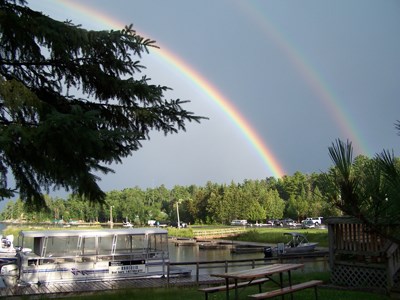 A Season for Everyone
There are four distinct seasons in Voyageur country. The air is temperate during June, July, and August when periods of fine, mild weather prevail. The frost-free season averages 120 days from June to mid-September. The average ice-out date is May 3rd but varies year to year. Annual precipitation (rain and snow) averages 25-28 inches in the park and average snowfall ranges from 55-70 inches, but is highly variable. The first measurable snowfall occurs in late October and the last in late April or early May.
The most up-to-date, local weather conditions and forecasts are available from the National Weather Service.