Voyageurs National Park Tour Boat Reservations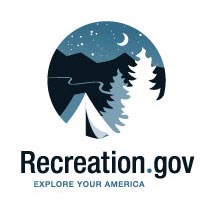 How do I make a reservation for a tour on the Amik or Voyageur tour boats?
Reservations for all tours are now made by going online at Recreation.gov or by calling the National Call Center at (877) 444-6777. Advance reservations are available for a tour until midnight the night before a tour departs.
The National Call Center hours are:
March 1 - Oct 31, 10:00 a.m. - 12:00 a.m. (EST)
November 1 - February 28, 10:00 a.m. - 10:00 p.m. (EST)
Can I walk into a visitor center and make a reservation?
Rainy Lake Visitor Center and Kabetogama Lake Visitor Center
Yes. Walk-ons may inquire, make a walk-on reservation, and pay, with a credit card only, for a tour at the Rainy Lake and Kabetogama Lake Visitor Centers if space is available. Visitors may do this between the hours of 9:30 a.m. and ½ hour prior to departure of a tour. If all seats have been paid for with advanced reservations through Recreation.gov, then no walk-on passengers will be accepted.
All ticket sales will stop 30 minutes prior to departure of a tour.
Payment Method
Credit cards are required to make all reservations. No cash, checks, or travelers checks are accepted.
How do I know what an adult, child, or toddler fee is?
Adult fees cover ages 17 and up, child fees cover ages 3-16, toddler fees are 2 and under. Go to Recreation.gov for specific fee information.
Cancellation Policy
Visitors must call the National Call Center to cancel a tour, not a visitor center. If a visitor calls for any reason to cancel a tour they must call at least 24 hours prior to departure. A $3.00 service fee applies for all cancellations made by the visitor. Refunds will be issued ONLY if advance reservations are canceled at least 24 hours before the scheduled tour departs. Refunds are given only by Recreation.gov.
No refunds will be issued if less than 24 hours notice is given.
Minimum Number of Passengers
A minimum of four paying passengers are required for all tours, with the exception of the Kettle Falls Tours which require a minimum of six paying passengers on the Amik and a minimum of 22 paying passengers on the Voyageur.
What if the park cancels a tour?
The park reserves the right to cancel a tour for any reason. If a tour is canceled by the park a full refund will be given to the visitor by Recreation.gov.
Some reasons the park may cancel a tour are: if there are USCG weather restrictions or not enough paying passengers. Call the respective visitor centers prior to departure to find out if your tour is going. Keep in mind the following: tour boat captains do not make a determination on the weather until 1 hour prior to departure and the park will not know if a tour meets the minimum number of passenger until ½ hour prior to departure. To inquire call Ash River Visitor Center (218) 374-3221, Kabetogama Lake Visitor Center (218) 875-2111, or the Rainy Lake Visitor Center (218) 286-5258.
Must I check in at a visitor center before boarding the boat?
Yes. All visitors MUST check in at their respective visitor centers before boarding the tour boat. This allows park staff to make sure all reserved passengers have boarded, check for Senior or Access passes, and inform you of any necessary information.
Federal Senior Pass and Access Pass Discounts
Pass holders are eligible for a discount on park-operated tour boats. To receive the discounted rate you must provide the number on your Federal Senior Pass or Federal Access Pass when making a reservation. Pass holders MUST bring their pass and identification to receive the discount when boarding the boat. If the pass holder does not bring their pass and identification the discount will not apply and the pass holder will be required to pay in full upon check-in. No discounts can be applied once the tour has started.
If you are a walk-on, you MUST have a Senior Pass or Access Pass in your possession, when making the reservation, to receive the discount. No discount will be applied if you do not present your Senior Pass or Access Pass when reserving a ticket for a tour. No discounts can be applied once the tour has started.
Senior Passes and Access Passes are available at the visitor center bookstores when in stock.
For more information, please visit https://www.nps.gov/planyourvisit/passes.htm
How do I inquire about chartering the Amik or Voyageur tour boats?
Visitors may charter (rent) the Amik or Voyageur tour boats when regularly scheduled interpretive trips are not occurring.
If you are interested in chartering either tour boat for a special occasion you may inquire by calling the park's Chief on Interpretation at (218) 283-6670 for more information. A special permit will need to be obtained and fees apply. Read additional charter information and download an application here.
Last updated: March 8, 2018