Prescribed Fire
In the places where fire can be beneficial to ecosystems or can reduce the risk of fire threatening public safety, property, or damaging natural and cultural resources, prescribed fire is one of the most important, cost effective resource management tools available. A prescribed fire may be designed to create a mosaic of diverse habitats for plants and animals, to help an endangered species recover, or to reduce fuels and prevent a destructive fire. Burning strategic areas in advance of an unwanted fire can protect specific buildings, cultural resources, critical natural resources, and habitats.
Monitoring
Fire monitoring plots are established within the park to monitor the health of the forest and ensure goals are met for prescribed or natural fires. Post burn information including burn severity, scorch and char height, and depth of burn, is collected in addition to vegetation and fuels data. These data are then analyzed to assess progress made toward achieving resource management objectives.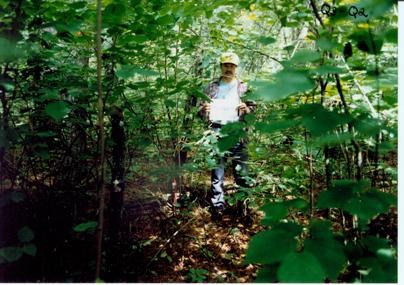 Prescribed Burn Plot

These photographs were taken from the same location within a plot prior to burning (left) and during each re-read visit 0, 1, 2, 5, 10, and 15 years after the fire.
Notice the progressive growth of understory vegetation, as well as the persistence of the mature red pines in the background. The site will need to be burned again to control the dense brush and allow pine to regenerate.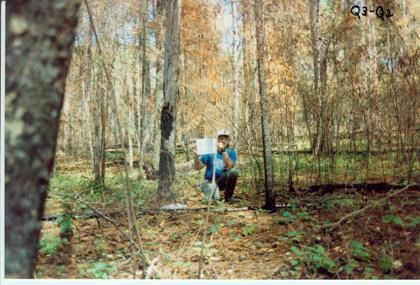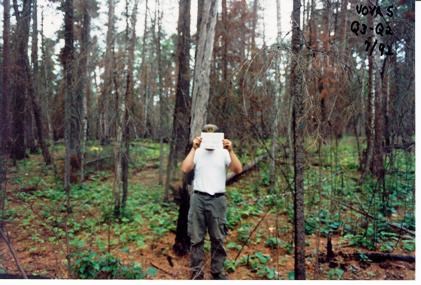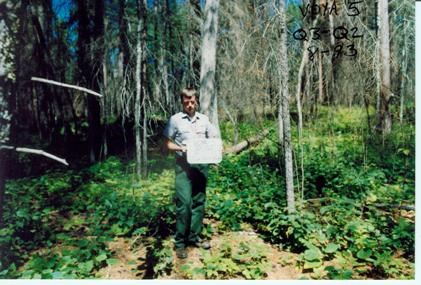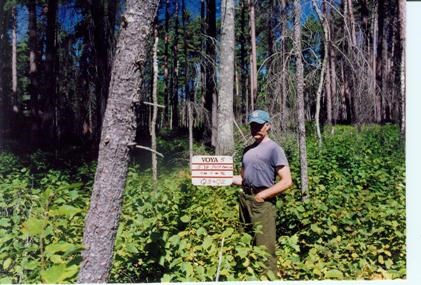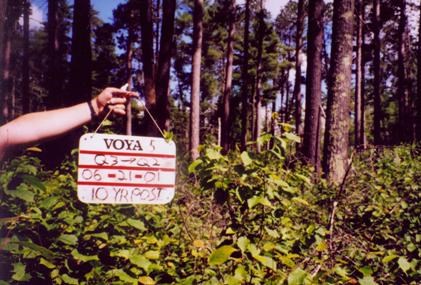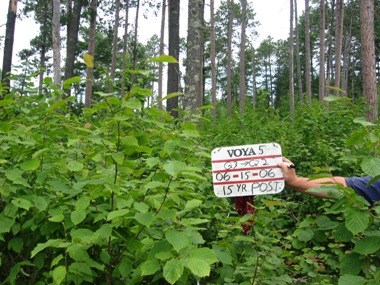 Last updated: April 10, 2015