Birds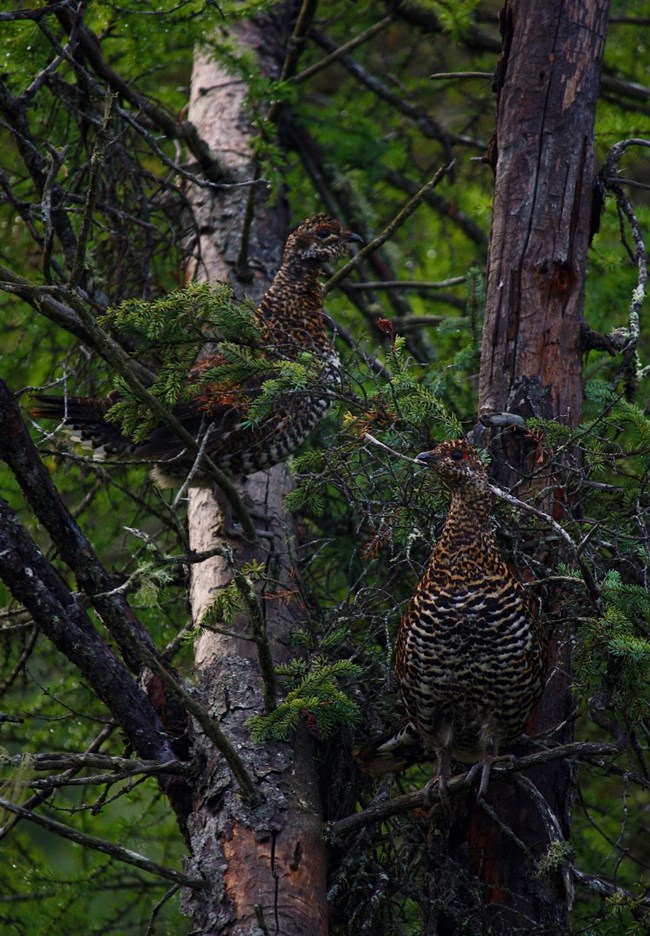 Voyageurs National Park was identified as an Important Birding Area (IBA) by Audubon, as over 240 bird species have been identified here, with 68 of those being Species of Greatest Conservation Need or species of conservation concern. The highest density of breeding warblers on the continent is found here in Northern Minnesota, and with 24 species calling the Voyageurs National Park home, it is one of the most important areas in the State for species diversity.
Voyageurs has a wonderful assortment of protected habitats that create a swath of relatively untouched wild area stretching across much of the northernmost reaches of Minnesota. Voyageurs is where the southern edge of the boreal forest meets the northern tip of the hardwood forest. The diversity of shapes, sizes, and species of the trees in this forest type provide a wide selection of nesting options.


What Kinds of Birds Does Voyageurs Have?
Last updated: March 6, 2023