Management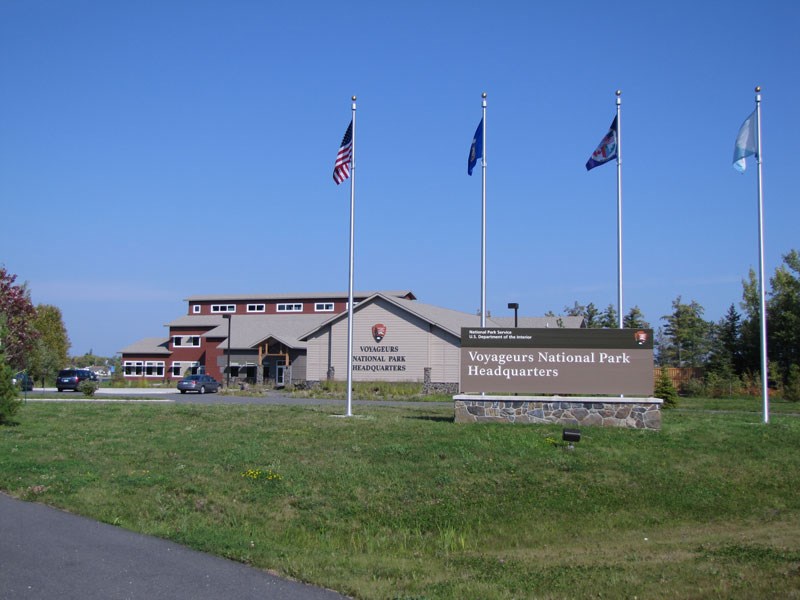 Interested in learning about what the park has accomplished and what's in store for the upcoming year? Check out Voyageurs National Park's State of the Park.
Our headquarters building is located just east of International Falls, Minnesota. This building houses most of our management staff and offices.
Chester Brown, as National Park Service Assistant Regional Director, wrote in June 1962 that the Kabetogama area "represents the big new potential along the Voyageur Route, also a real puzzle." He imagined that a Kabetogama national park, combined with key Park Service developments, would encourage visitors to arrive by car and leave it. The proposed area offered "probably as fine an opportunity as remains to try this approach," and Brown supported further investigation.
Early planning reports for the proposed park repeated Brown's language. And further investigation by the National Park Service, the State of Minnesota, and the US Congress ultimately led to establishment of Voyageurs National Park.

To learn more about the administrative history of Voyageurs National Park, read Building a Park for All: A History of Voyageurs National Park, Minnesota

To learn more about the legislative history of Voyageurs National Park, read Eighty Years in the Making: A Legislative History of Voyageurs National Park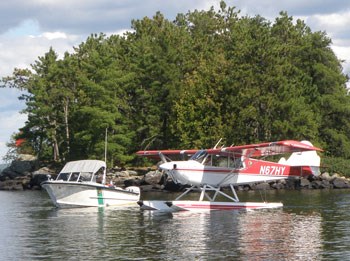 The National Park Service is responsible for the promotion and regulation of use within the areas of its jurisdiction, like Voyageurs. Know before you go. Some activities require a permit. We are here to help and educate, as well as protect the park.
Get involved with decisions in the park. See what projects we are seeking your involvement in today.
Voyageurs is subject to all Freedom of Information laws. Find out what information is available to you.
Recreation fees help keep Voyageurs beautiful and allows the park to improve facilities and amenities yearly. Without your financial support the park would be unable to maintain a high level of service. Maintenance, like dock reconstructions after winter damage, routine campsite cleaning, and tour boat upkeep, would be much more difficult without your support. Thank you.
Park plans such as management, interpretation, and education are available to the public.
Fire, a natural disturbance, shapes the landscape. It affects the health and diversity of the park's forest ecology, Fire Ecology seeks to understand the role of fire in nature, and prescribed fire is now see as a valuable tool to manage forest ecosystems.

Last updated: June 21, 2018