Ranger-Guided Tours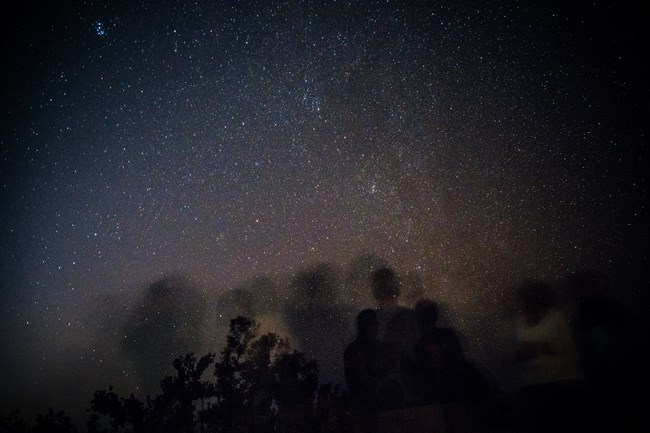 Astronomy in the Park
Join one of our Rangers for a tour of the night sky every Wednesday at 8:15 PM at Cinnamon Bay Beach & Campground. The program takes place directly on the beach, approximately 40 yards to the west of the ruins at the end of the sidewalk that leads to the water. A sky tour of constellations will be followed by viewing celestial bodies such as planets, nebulae, and galaxies through the park's 10" reflecting telescope. This program's Ranger talks highlight the effects of light pollution on both the natural and cultural resources of Virgin Islands National Park.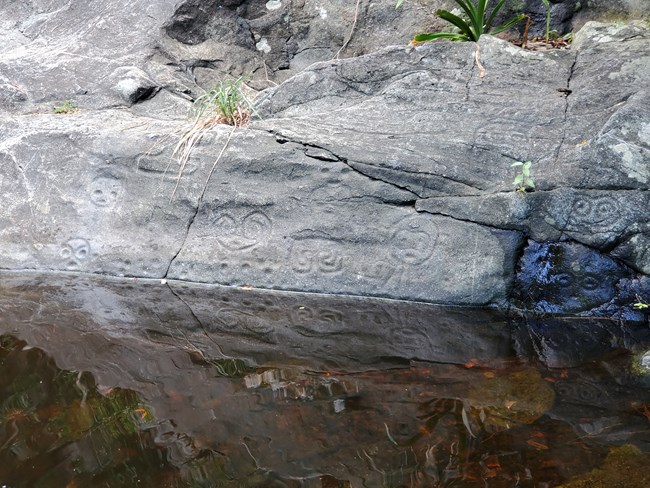 Reef Bay Trail (Not currently being offered.)
Step back in time while experiencing a moist tropical forest as you hike down the verdant Reef Bay Valley. Along the way, you will discover evidence of the people who have called St John home and clues to understand their relationship to the natural world.
Sugar plantation ruins, stone walls from cattle grazing, and ancient Taino rock carvings can be found along the trail. This evidence from the past is a reminder of changes over time on the island.
The oldest and tallest trees on the island can be found in this valley, creating a canopy of shade for hikers and a habitat for a variety of wildlife. Throughout time, people survived using vines, trees, flowers and fruits that are now preserved and protected for future generations.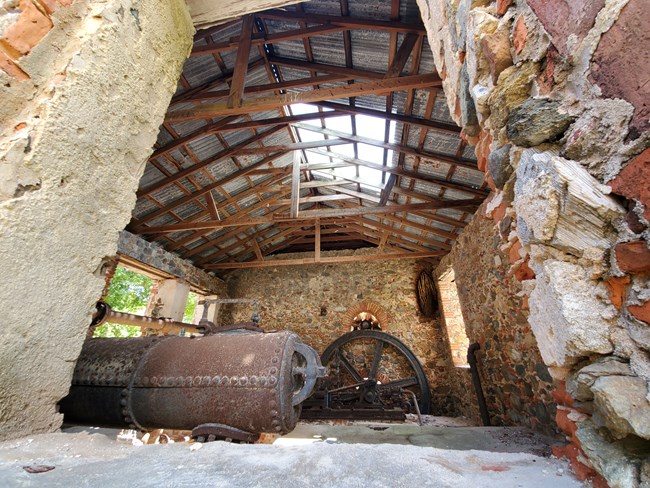 Come Prepared for a Fun Adventure
Most visitors hike these trails without incident and have a wonderful time. Be aware that these backcountry trails are steep in places and are uneven and rocky, and can be slippery even when dry–you'll need sturdy, closed-toe shoes and a sure foot. Take plenty of water, some snacks and a lunch, and a hat. Mosquito repellent is a good idea, too, and a swimsuit if you'd like to take a dip in the ocean down at the beach. From the trailhead to the beach is about three miles one way.

When offered, this guided hike goes at a reasonably steady pace with occasional stops for the ranger to offer insight about the historical and natural features along the trail. The hike takes about three and one half hours from start to finish. The hike ends with a 40-minute boat ride back to the Cruz Bay Visitor Center. As you cruise back, you can take in the scenery of Virgin Islands National Park, with forested green hillsides meeting white sand beaches and clear turquoise water.
It is extremely rare, but weather or other factors may prevent the boat from picking up hikers, requiring a trek back up to the trailhead. Park rangers will assure everyone makes it back up, but it will take extra time and delay your return to Cruz Bay.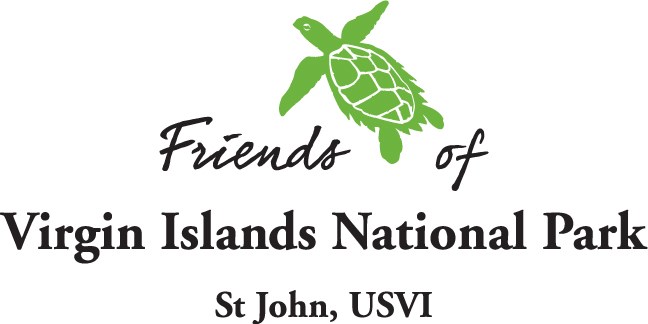 Friends of Virgin Islands National Park
The Friends of Virgin Islands National Park offers both Official Events & Seminars in addition to Campground Chats at Cinnamon Bay Beach & Campground. These include guided tours to Hassel Island, hiking with park and local scientists, kayaking or snorkeling in the mangroves and many others. To learn more about the seminar series visit the Friends of Virgin Islands National Park website.

Safaris
Safari bus (taxi) drivers offer two-hour or three-hour guided tours of the island, including the park. These tours usually begin and end at the public ferry dock in Cruz Bay. They stop at overlooks for panoramic views of beaches and surrounding hillsides and at remnants of Annaberg and other sugar plantations.


Last updated: June 24, 2022