Ranger-Guided Tours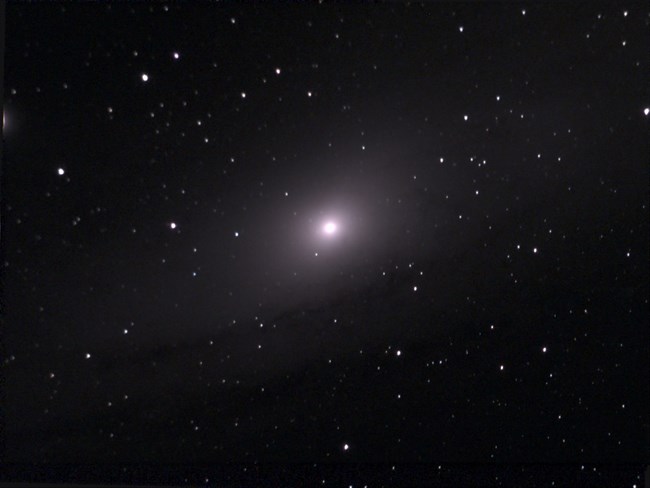 Astronomy in the Park
Join one of our Rangers for a tour of the night sky on Wednesdays from November through August at 8:15 PM at Cinnamon Bay Beach & Campground. The program takes place directly on the beach, approximately 40 yards to the west of the ruins at the end of the sidewalk that leads to the water. A sky tour of constellations will be followed by viewing celestial bodies such as planets, nebulae, and galaxies through the park's 10" reflecting telescope. This program's Ranger talks highlight the effects of light pollution on both the natural and cultural resources of Virgin Islands National Park.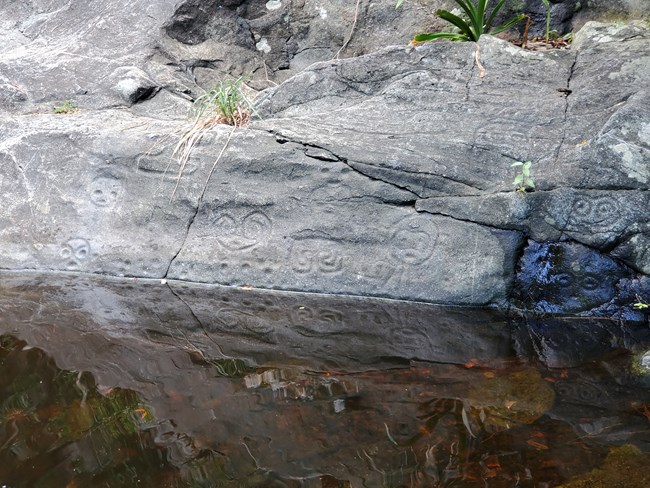 Reef Bay Trail
Reef Bay Trail provides hikers with a snapshot of over 3,000 years of human history and passes through almost every land habitat of Virgin Islands National Park.
The remains of sugar plantation, stacked stone walls constructed to pen cattle, and rock carvings left by Indigenous Peoples can be found along the trail. These remnants tell the stories of generations of people who have lived on St. John.
The oldest and tallest trees on the island can be found in this valley, creating a canopy of shade for hikers and a habitat for a variety of wildlife. This valley has been a sacred site for the Indigenous Taino, a place of misery and hardship for hundreds of enslaved people, and home to formerly enslaved people and their descendants.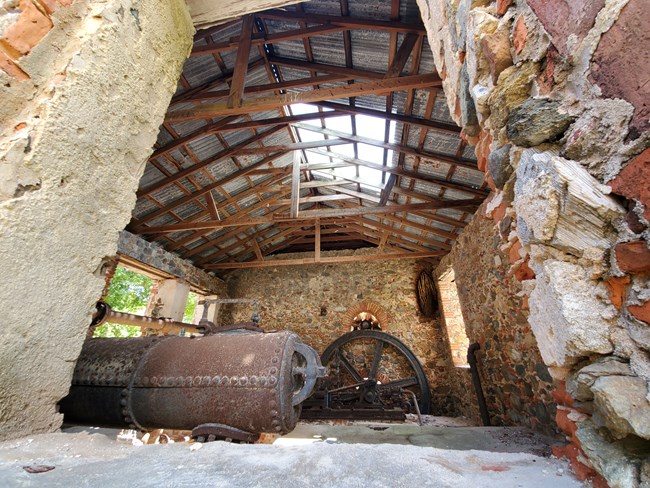 Come Prepared for a Fun Adventure
Most visitors hike Reef Bay Trail without incident and have a wonderful time. Please be aware that this can be a strenuous hike in a remote location where emergency response times can be very long. The surface of the trail is uneven and rocky, and it can be slippery even when dry. You'll need sturdy, closed-toe shoes and a sure foot. Take plenty of water, some snacks, a lunch, and a hat. Mosquito repellent is a good idea, too. Many hikers like to cool off at Genti Bay Beach, so you may want to bring a swimsuit as well. The distance from the trailhead to the beach is about 2.3 miles one way.

This guided hike moves at a reasonable pace and includes occasional stops for the Park Ranger or volunteer guide to offer insight about the cultural and natural resources along the trail. The hike takes about three and one half hours from start to finish. The hike ends with a 40-minute boat ride back to the Cruz Bay Visitor Center. As you cruise back, you can take in the scenery of Virgin Islands National Park, with forested green hillsides meeting white sand beaches and clear turquoise water.

Reef Bay Hike starts 8:45 a.m. and finishes no later than 3:00 p.m. and is offered on most Mondays and Tuesdays from the end of November through February with a few hikes offered each month from March through June. Visitors can reserve a spot on this program by visiting the Friends of Virgin Islands National Park's website. Please see our Calendar webpage for the full Reef Bay Hike Schedule in addition to the rest of our Ranger led programs.

It is rare, but weather or other factors may prevent the boat from picking up hikers, requiring a trek back up to the trailhead. Park rangers will ensure everyone makes it back up, but it will take extra time and delay your return to Cruz Bay.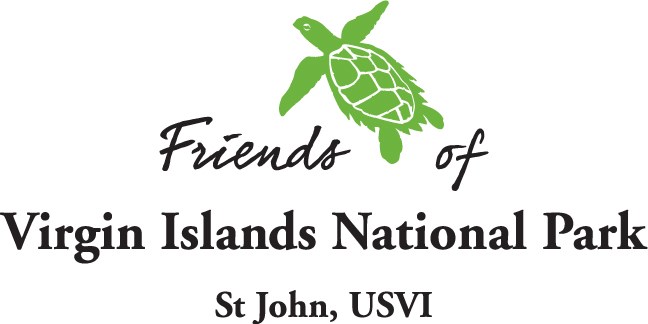 Friends of Virgin Islands National Park
The Friends of Virgin Islands National Park offers both Official Events & Seminars in addition to Campground Chats at Cinnamon Bay Beach & Campground. These include guided tours to Hassel Island, hiking with park and local scientists, kayaking or snorkeling in the mangroves and many others. To learn more about the seminar series visit the Friends of Virgin Islands National Park website.

Safaris
Safari bus (taxi) drivers offer two-hour or three-hour guided tours of the island, including the park. These tours usually begin and end at the public ferry dock in Cruz Bay. They stop at overlooks for panoramic views of beaches and surrounding hillsides and at remnants of Annaberg and other sugar plantations.


Last updated: February 3, 2023