Camping
*** There is currently no camping allowed within the National Park***

Cinnamon Bay Resort & Campground

Cinnamon Bay facilities and services remain closed at this time due to the ongoing hurricane recovery and rebuilding of the damaged infrastructure. Visitors are urged to check the concessionaire's website at www.cinnamonbayresort.com or Facebook page for routine updates.

You can also check out our Frequently Asked Questions page for the latest updates on Cinnamon Bay Campground.
Things to do:
Cinnamon Bay Nature Loop and Accessible Boardwalk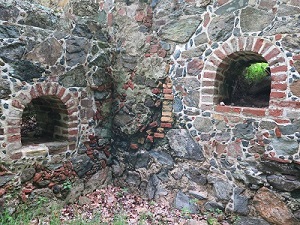 Meander through the ruins of the historic Cinnamon Bay Sugar Plantation. Smell the scent of the leaves from the bay rum trees , which were once used to make the famous St John Bay Rum Cologne. The boardwalk and nature loop are located across the road from the entrance to the Cinnamon Bay Resort and Campground. The nature loop is an easy 0.5 mile hike.
Beach Day
Cinnamon Bay offers a long gently sloping snow white beach to stick your toes in, or go for a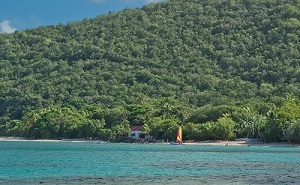 leisurely stroll. The crystal clear waters provide many delights for even a novice snorkeler. Turtles and fish of all sizes and colors can be seen here. Near the Cinnamon Bay Cay there is an underwater fish holding pen probably made by the Taino or their ancestors. There is even a submerged historic village and a sunken plane from 1940s to see. Spend a couple of hours trying to find them.
Last updated: March 18, 2021